Painted Utility Boxes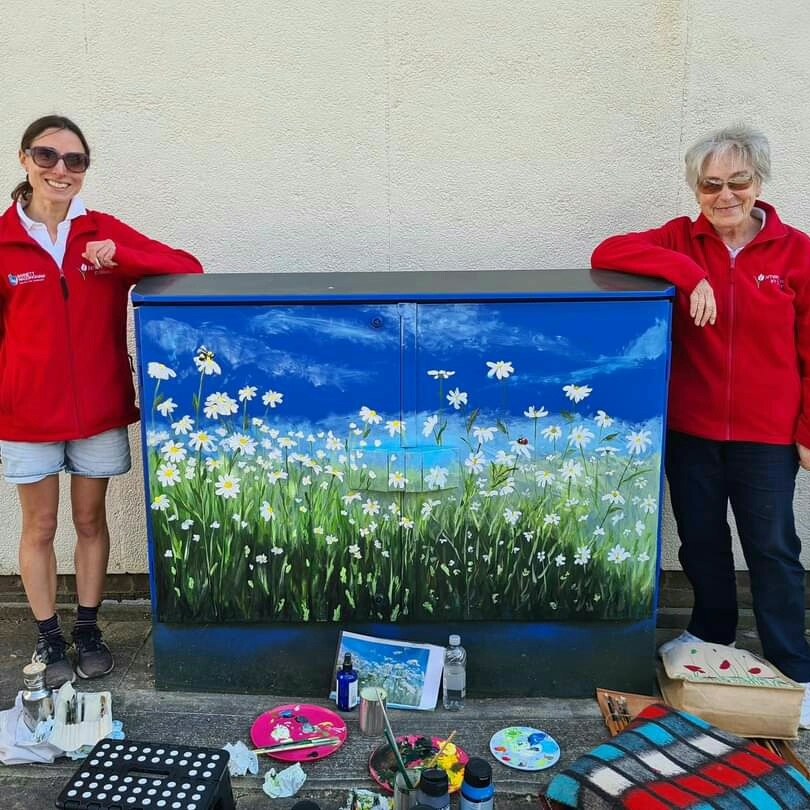 This year, we've added seven painted utility boxes to Amersham, bringing the total to nine, with a further seven currently planned for next year (although we will likely add more!).
With the imminent cold and wet spells we will be hitting pause on this project until spring.
If you're a budding artist with a passion for painting and bringing a splash of colour (and joy) to the community, then do get in touch. Amersham Town Council is especially keen to encourage more young artists to come forward although all ages welcome!
Thank you to artists Michelle Gorman (@painting_with_plants_gd), Val Barratt, Maria Atton (@tigerlilly.designs), Hannah Gibson, @elizayoungillustration, @eliottbulpett and @michelle_catanach for your beautiful work…it really makes a joyful difference!