Coronation Clock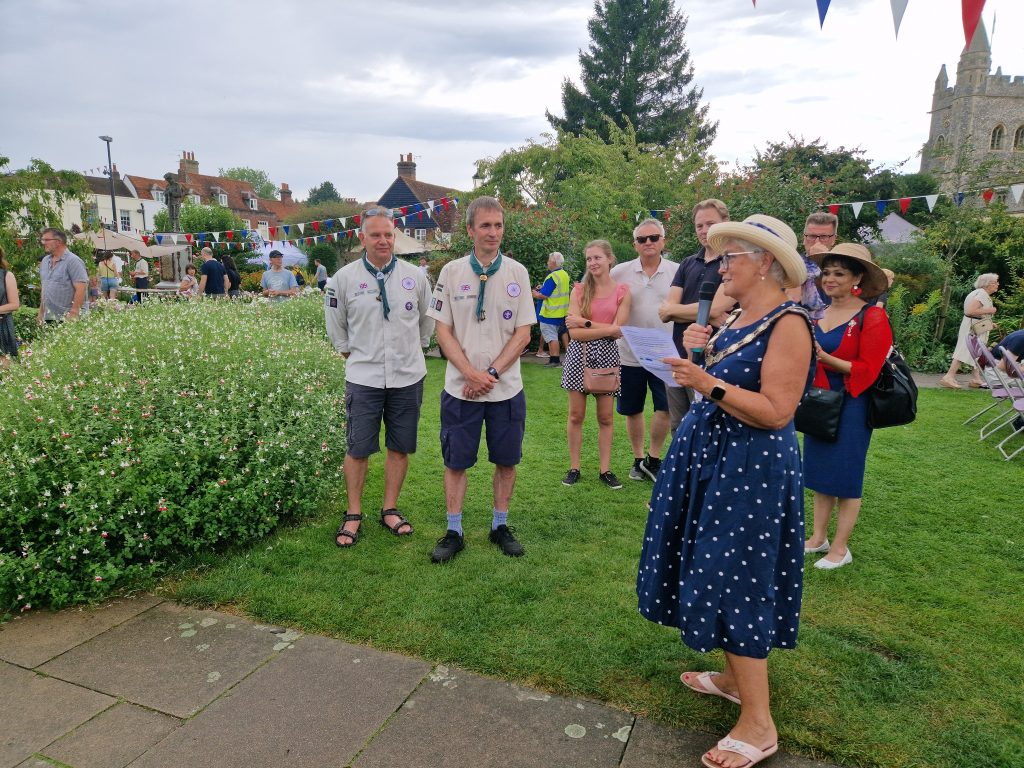 Following the completion of the planting just a few days earlier, the coronation clock was officially unveiled by the Town Mayor, Cllr Elizabeth Shepherd on Heritage Day.
The clock is of a box design, with a moulded turret and four illuminated dials, sitting on a laser cut stainless steel tower, which was designed by Andy Honour in association with the Council. A replica St Edward's Crown rests on top of the turret.
An internal control system ensures that the clock maintains the correct time, automatically advancing in the event of a power failure.
The tower has been planted with a mixture of evergreen plants including Ajuga 'atropurpurea' and 'Chocolate Chip', Asplenium scolopendrium, heucheras, including 'Regina' and 'Caramel' and various ferns and grasses- creating a unique living tower. A watering system is hidden within the framework of the structure, negating the need to surface water.
Our thanks to the leaders of the 1st Chesham Bois Scout Group for constructing and installing the tower, and to the Town Council staff for undertaking the groundworks and planting of the tower and tapestry lawn, which surrounds the clock.
We would also like to thank the Amersham MOT Centre for painting the tower and the Amersham & Villages Community Board for match funding the display, which also includes a wonderful mosaic created by Deborah Brett.