Allotments
Amersham Town Council has three allotment sites which we look after and maintain: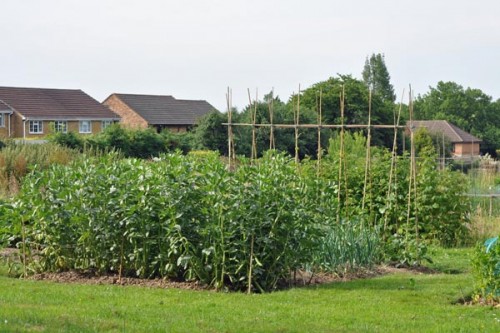 THE PYGHTLE
The Pyghtle Allotment Site is located on Rectory Lane in Old Amersham (pictured – 64 plots)
WOODSIDE ROAD
Woodside Road Allotment Site is located on Woodside Road, next to Amersham on the Hill cricket ground (46 plots)
WHITE LION ROAD
White Lion Road Allotment Site is located at the end of White Lion Close, off White Lion Road – (41 plots). White Lion Road Allotment Site is an unsecured site with public footpath through the middle
Please note that allotments at these sites are only available for Amersham residents – residents in the parish of Little Chalfont or Chesham Bois must contact their own Parish Council to request land for use as an allotment site.
How can we help you?
The Town Council offers a range of good value services and facilities to Amersham residents and visitors.
We are committed to improving the quality of our facilities and we value your comments and feedback on future improvements.
Contacts