Barn Meadow Community Hall Hire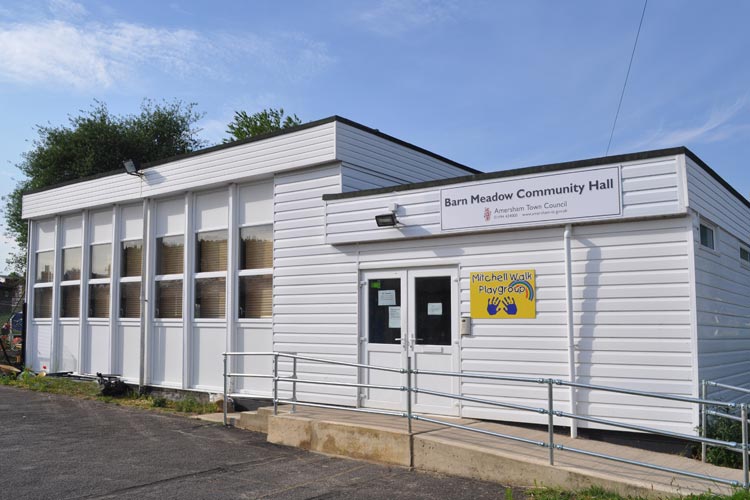 Large square room ideal for pilates, yoga, aerobics, children's parties and social gatherings.
Dimensions: 10m x 10m for main room.
Kitchen.
WC.
Inner viewing room off the kitchen.
Small car park alongside children's play area.
Live or amplified music not permitted.
How can we help you?
The Town Council offers a range of good value services and facilities to Amersham residents and visitors.
We are committed to improving the quality of our facilities and we value your comments and feedback on future improvements.
Contacts