Amersham Town Mayor
Town Mayor for 2021-2022 – Councillor Mark Roberts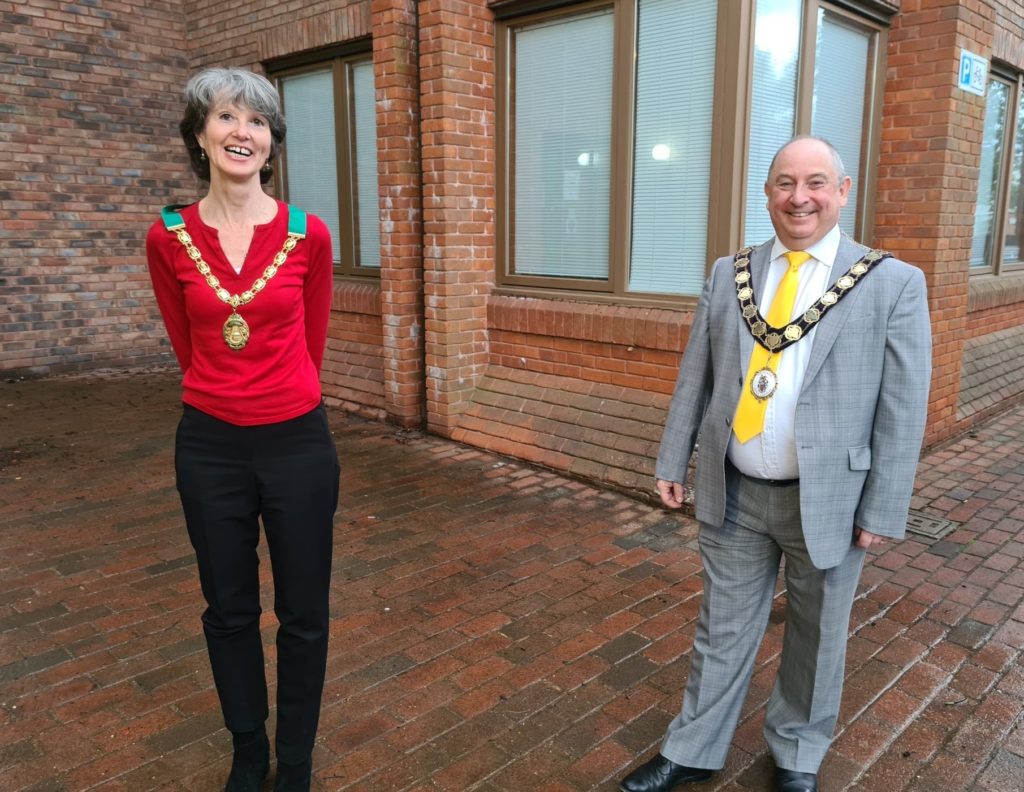 The new Mayor of Amersham, Councillor Mark Roberts (right of image) joined by the new Deputy Mayor, Councillor Jane Barnes at the Annual Statutory Meeting of the Town Council on the 17th May 2021.
To Contact the Mayor:
If you would like to get in touch with the Mayor or perhaps you are hosting an event and would like to invite the Mayor to attend, please contact the Town Council Office on 01494 434000 or via email admin@amersham-tc.gov.uk
How can we help you?
The Town Council offers a range of good value services and facilities to Amersham residents and visitors.
We are committed to improving the quality of our facilities and we value your comments and feedback on future improvements.
Contacts