Amersham Town Mayor
Town Mayor for 2022-2023 – Councillor Mark Roberts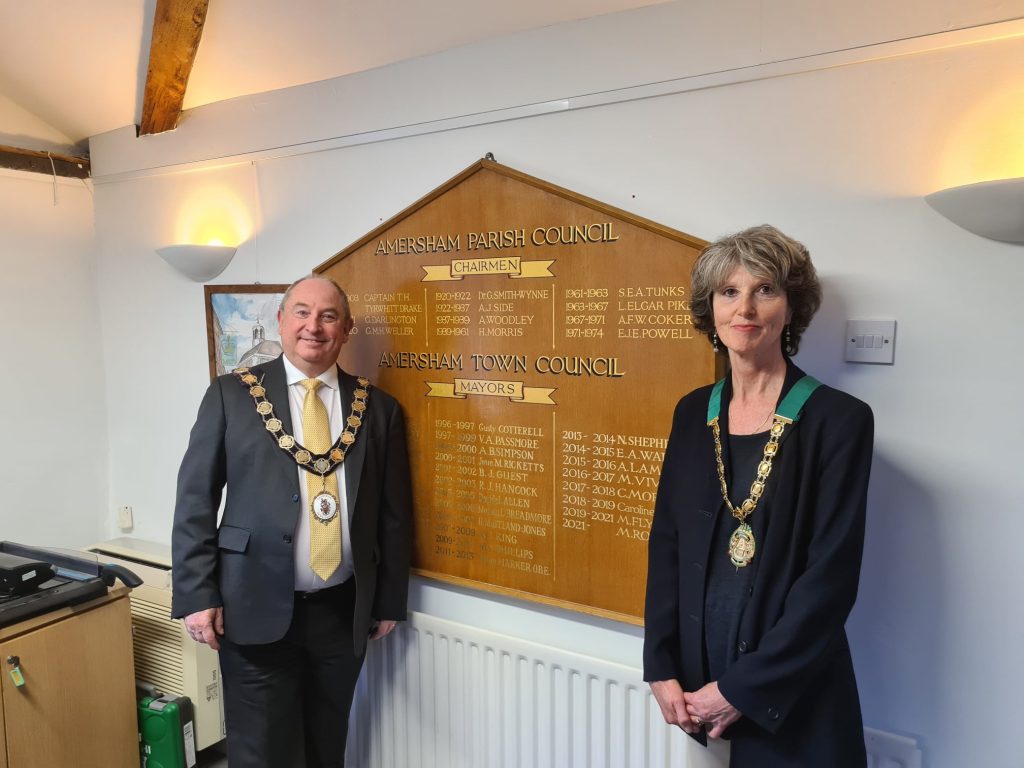 On Monday 16th May 2022, Councillor Mark Roberts accepted a nomination to serve as Town Mayor for a second year. In a short speech Councillor Roberts, thanked his fellow councillors, staff and members of the public for their support over the past year while stating that it is a privilege to accept the chains of office for another year. Councillor Jane Barnes accepted a nomination to remain as Deputy Town Mayor.
To contact the Mayor or Deputy Mayor:
If you would like to get in touch with the Mayor or Deputy Mayor, please contact the Town Council Office on 01494 434000 or via email admin@amersham-tc.gov.uk
How can we help you?
The Town Council offers a range of good value services and facilities to Amersham residents and visitors.
We are committed to improving the quality of our facilities and we value your comments and feedback on future improvements.
Contacts