Our twin town of Bensheim, Germany
AMERSHAM-BENSHEIM SOCIETY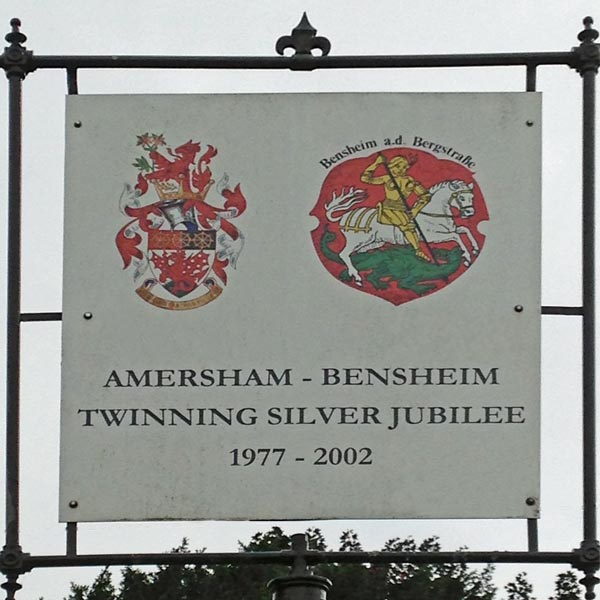 Bensheim is a lovely little market town of over 35,000 residents in one of the warmest regions of Germany. Set on the banks of the "Bergstrasse", Bensheim is a notable wine-growing region situated between Darmstadt and Heidelberg, 55km south of Frankfurt.
Bensheim averages 1,600 of sunshine a year and Spring comes early to the Bergstrasse. The vineyards on the slopes to the east of the town lead into the wooded hills of the Odenwald – beautiful walking country. Bensheim has many old timbered buildings in the old German style. These are situated in the centre of the town and carefully restored. There are many bridges spanning the River Lauter and the pedestrian area has fine shops and cafes.
Bensheim offers cultural, sporting and social activities including the Bergstrasse Winzerfest (Wine Festival) starting in early September.
Recent News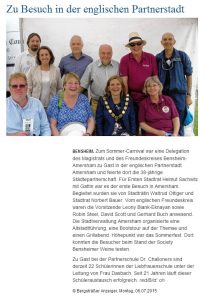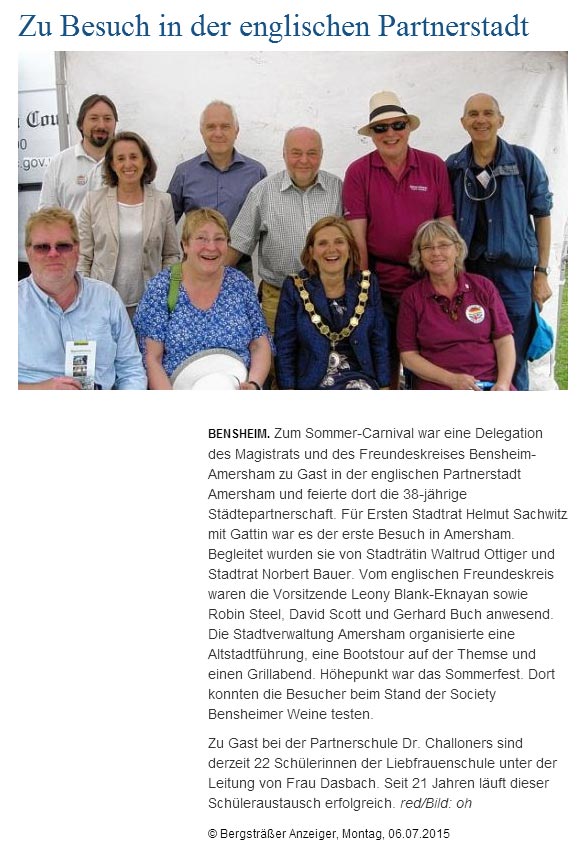 Twinning Visit – Bensheim news report
Another successful Twinning visit by our colleagues from Bensheim. Translation of a report in Bensheim's local newspaper.
Read More
How can we help you?
The Town Council offers a range of good value services and facilities to Amersham residents and visitors.
We are committed to improving the quality of our facilities and we value your comments and feedback on future improvements.
Contacts