Market Hall History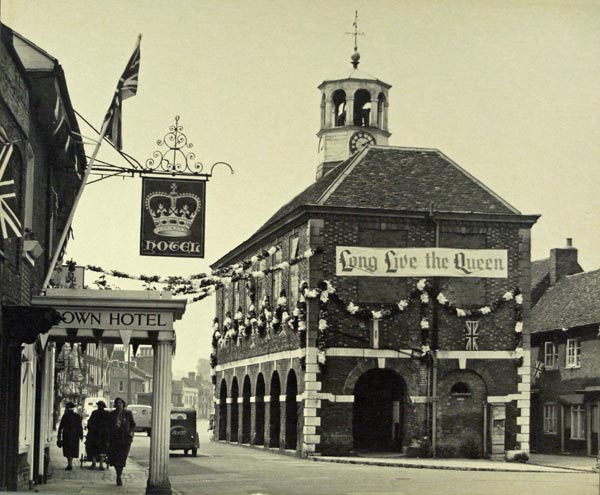 Built in 1682 by Sir William Drake, Knight, MP for Amersham – the glorious new "Market Howse" was the handsomest in the County, being of brick. Over 300 years any meeting of importance was held here – Trade Guilds, School Classes, Law Courts, Penny Readings, political meetings, exhibitions, concerts, magic lantern shows, and an Army Sergeant's recruiting base for the young men of Amersham joining Kitchener's Army in 1914.
On 4th January 1895, Amersham Parish Council's first meeting was held with Capt TH Tyrwhitt Drake of Little Shardeloes elected Chairman. The Hall was restored in 1911 and in 1961 – the Drake family handed this much loved public building to the Amersham Rural District Council – transferred by deed to ATC. The hall was completely refurbished in 1993 and particular attention was paid to preserve the character of this historic building.
How can we help you?
The Town Council offers a range of good value services and facilities to Amersham residents and visitors.
We are committed to improving the quality of our facilities and we value your comments and feedback on future improvements.
Contacts