New Mural Outside The Royal Mail Office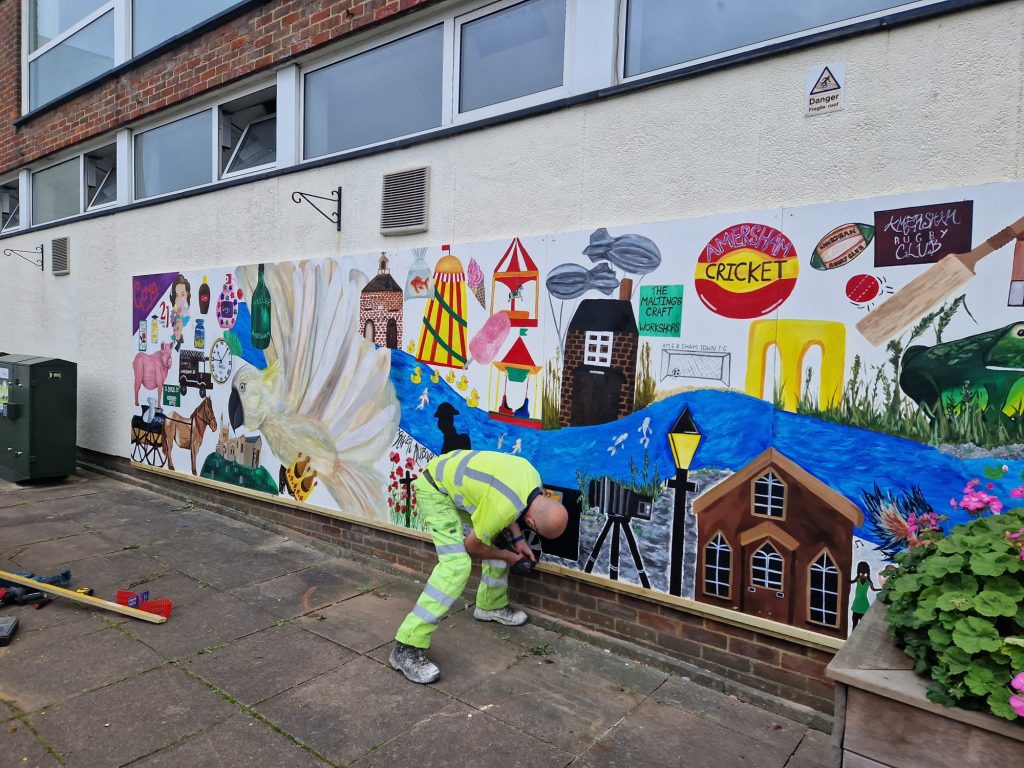 This morning, a 12-panel mural was installed outside the Royal Mail office, Hill Avenue. The mural – an Amersham Town Council initiative as part of an intergenerational project – was created by staff and students from Buckinghamshire College Group (Amersham Campus) in collaboration with Amersham Museum.
In 2021, volunteers of all ages interviewed a number of Amersham residents aged 70 to 96 about their memories and life in Amersham, with the stories turned into a book to celebrate Amersham Museum's 30th anniversary.
Inspired by these stories, Buckinghamshire College designed and painted the mural, which depicts many of Amersham's historical events and features.
The mural will be officially unveiled next Wednesday 4th October by Mayor of Amersham Cllr. Elizabeth Shepherd with representatives from Amersham Town Council, Amersham Museum, the reminiscence group, members of Buckinghamshire College, artists and the Royal Mail.
Huge thanks to everybody who collaborated on this project, and to Amersham Action Group and Tesco Stronger Starts community grant for funding it.