The Coronation Clock – Planting Begins!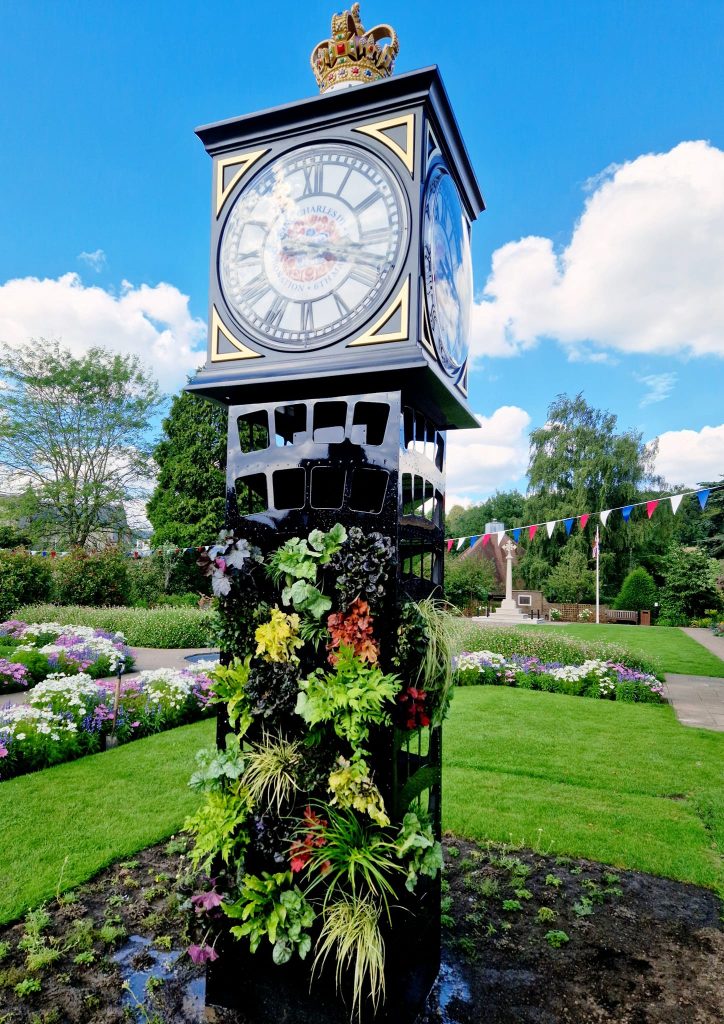 With the coronation clock switched on, displaying an accurate time with illuminated dials in dark, it was time to start planting the tower.
We are using mixture of aspleniums, grasses, heucheras and ferns, to create a varied, almost tropical display that contrasts (and hopefully complements) the other displays in the memorial gardens. A watering system is hidden in the tower.
The planting will be completed by the end of the month.