Brown Trout & Swan Sculptures Added To Church Mead!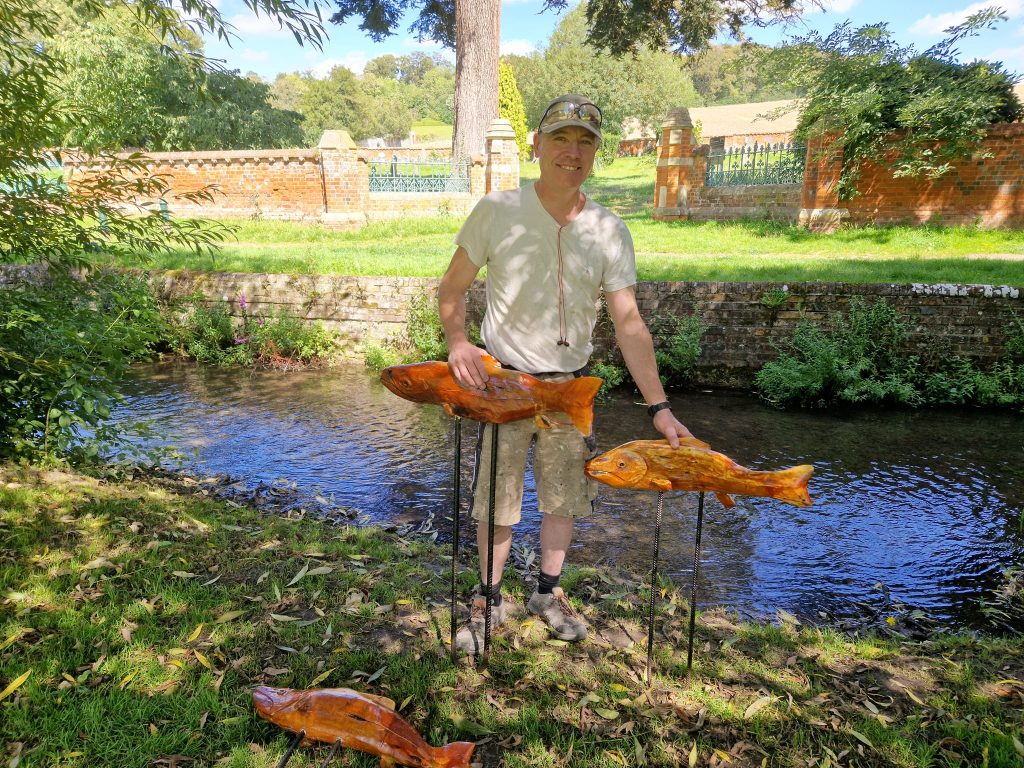 Take a look these gorgeous pieces of art that were installed in Old Amersham yesterday.
Forming part of our Children's Art Trail, three brown trout and two swan have been added to Church Mead (the meadow behind the Memorial Gardens), beside the River Misbourne.
Huge thanks to Colin Pells who has been working in partnership with the Town Council to create these wonderful solid wooden sculptures, which are just beautiful.
The art trail will include the willow sculptures, metal bees, painted utility boxes and Met 1 train…