Tallest Sunflower Competition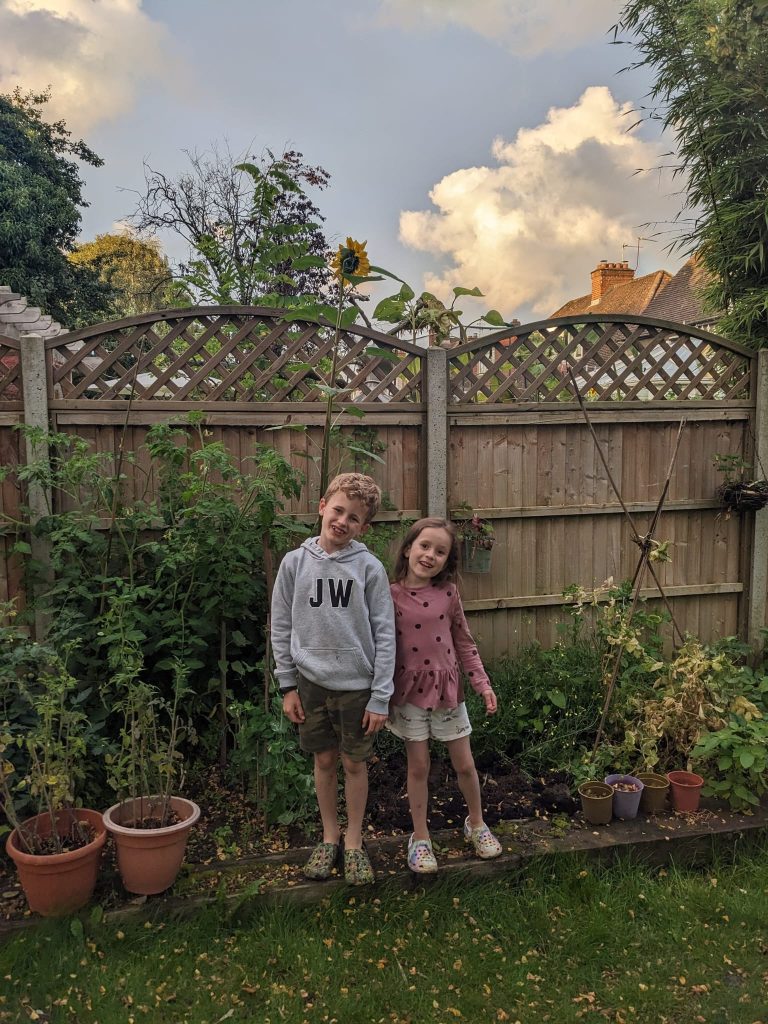 Fantastic to see the first entries of our annual tallest sunflower competition coming in. Below are last year's winners Jake and Callia White with this year's sunflower, currently standing at 220cm. Can you beat it? Or perhaps you've set your sights on breaking Amersham's record of 415cm?
If you'd like to enter, please send your measurement and a photo to info@amersham-tc.gov.uk by Friday 1 September. The top three tallest sunflowers will be measured by a member of the Town Council after this date.
Huge thanks to Rotary in Amersham for once again sponsoring this much-loved competition.