New Planters At Hill Avenue And Oakfield Corner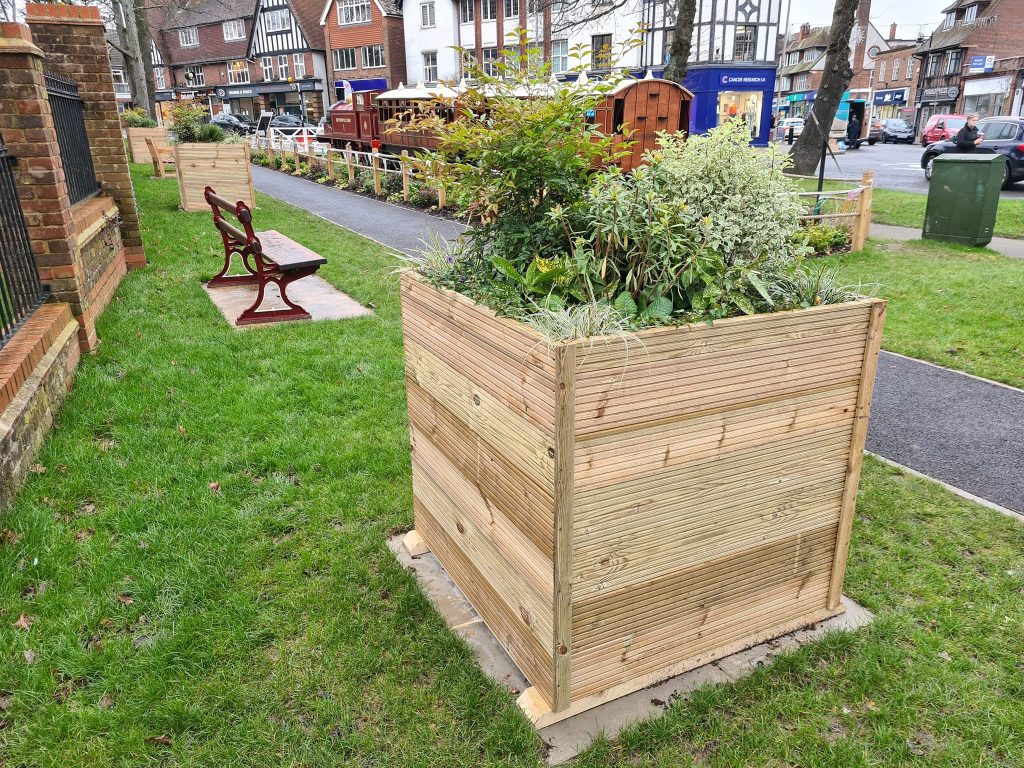 We would like to say a huge thank you to the Government's 'Welcome Back Fund' from Buckinghamshire Council for financing a number of new planters for our town. The new planters have been installed at the bottom of Hill Avenue and on Oakfield Corner beside the Met No.1 train. They are a great addition to those already in place in Amersham on the Hill.
The final planter which will be located outside the station, is due to be installed later this week.