Community Tree Plant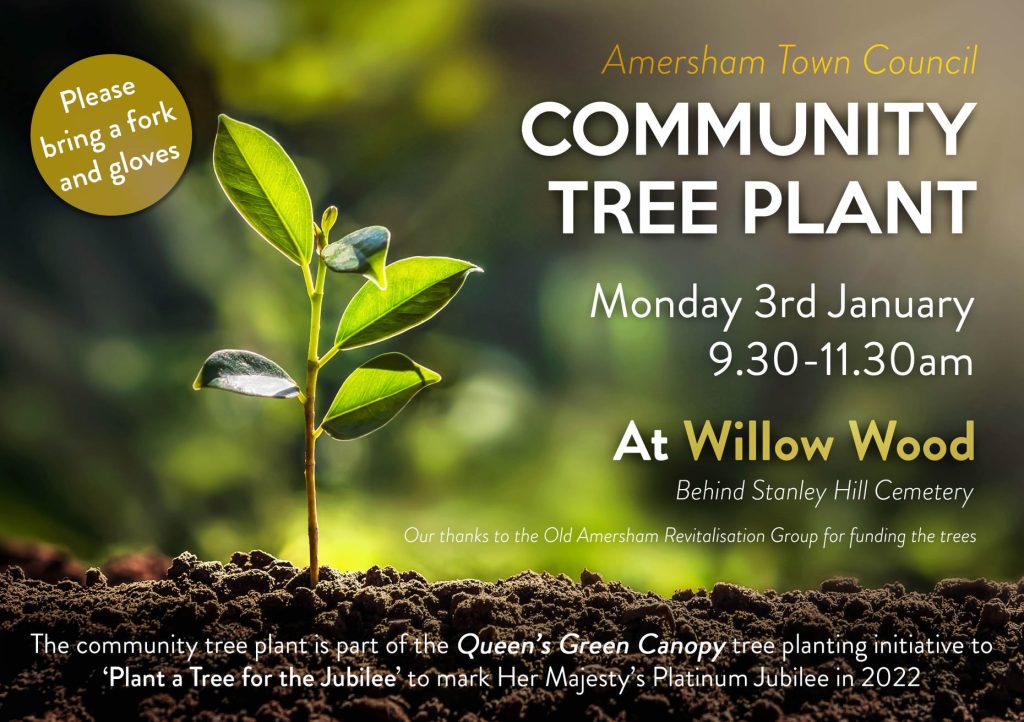 We are pleased to announce our next community tree plant at Willow Wood (behind Stanley Hill cemetery) on 𝐌𝐨𝐧𝐝𝐚𝐲 𝟑𝐫𝐝 𝐉𝐚𝐧𝐮𝐚𝐫𝐲 at 𝟗.𝟑𝟎-𝟏𝟏.𝟑𝟎𝐚𝐦.
Not only does this tree plant complete our project to expand Willow Wood, with 7,200 trees planted since its inception in 2012, next year's plant also forms part of the 𝑸𝒖𝒆𝒆𝒏'𝒔 𝑮𝒓𝒆𝒆𝒏 𝑪𝒂𝒏𝒐𝒑𝒚, a national initiative to 'Plant a Tree for the Jubilee' to mark Her Majesty's Platinum Jubilee in 2022.
Please come along with your family and friends to help us to complete this project, a legacy that will be enjoyed for many future generations. All that we ask is that you bring your own forks and gloves with you.
Our thanks to the Old Amersham Revitalisation Group for funding the trees.