The Sunflower Field at Willow Wood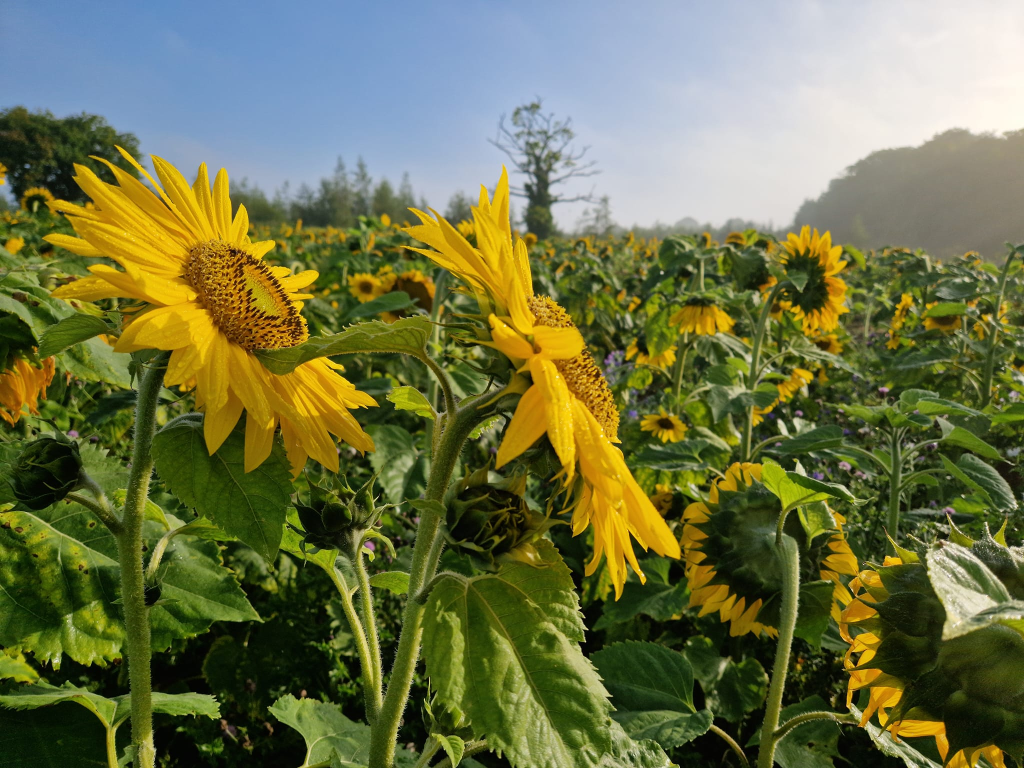 The sunflower field at Willow Wood has proved a great success looking particularly spectacular in the early evening sunshine (and morning mist, as per the attached photographs). If you haven't already, try to pop along while flowers remain in bloom.
Once again, our grateful thanks to Barnett Waddingham for sponsoring the project, which we hope we can continue next year.