New Mini Urban Forest Near Amersham Station!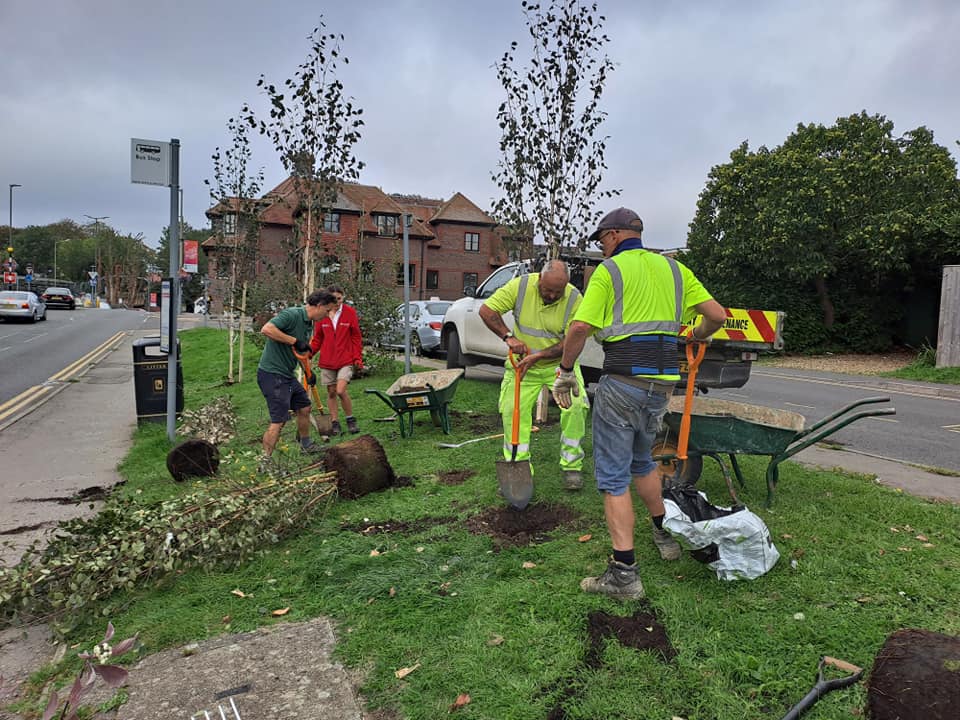 Last week, we completed phase one of an exciting project to create a mini urban forest on the verge opposite Amersham Station in Chiltern Ave.
The verge, despite being relatively narrow, proved the perfect location for a 'pocket forest'. Providing a wow factor winter with its vivid white bark, nine Himalayan birch trees (Betula utilis jacquemontii 'Snow Queen'), were planted.
The next phase will see a further nine, smaller birch trees added along with an underplanting of Cornus Midwinter Fire, whose stems turn a fiery red in winter.
Mini urban forests bring many benefits to communities in addition to providing a habitat for a wildlife; insects and birds, reducing the risk of flooding and purifying the air that we breathe.
Huge thanks to Barnett Waddingham for sponsoring the first phase of this project.