The Market Hall Clock Tower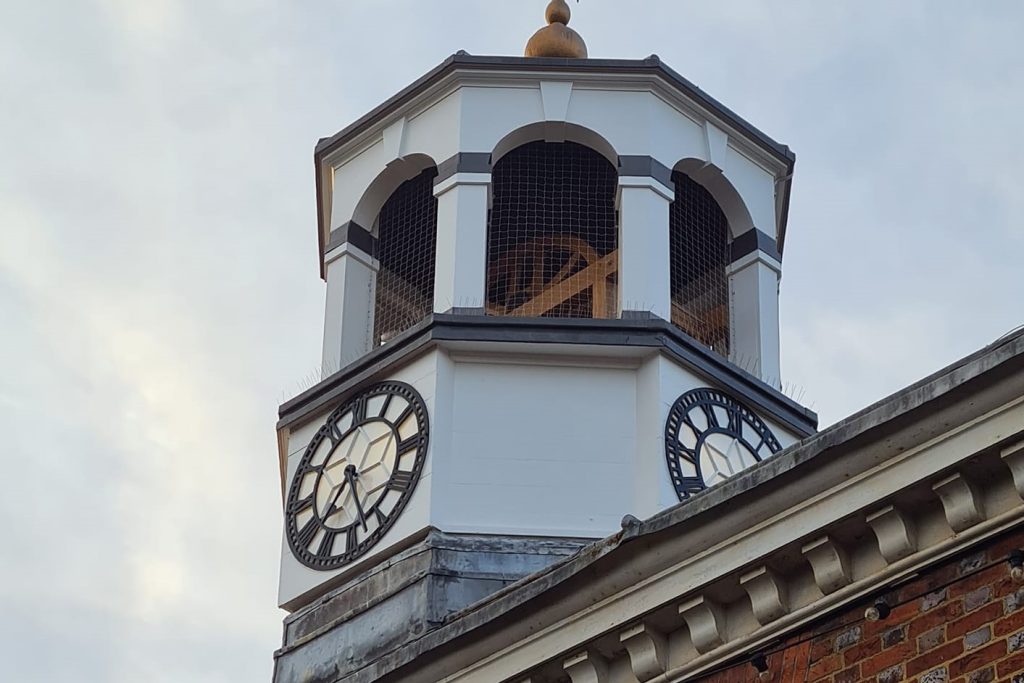 We are sure many residents will have noticed that the scaffolding has now been removed from the Market Hall clock tower to reveal the renovated and redecorated clock turret above Market Hall.
Those of you out and about in the evening may have also noticed that the clock faces are now illuminated, making the clock visible from far and wide across Amersham Old Town.
What is not so visible is the major renovation work to the structure within the turret itself, which houses the bell and clock workings. This has been a challenging renovation to ensure the work would remain sympathetic to the historic construction of the clock tower.
The project will continue with further work to the external redecoration and repairs to brickwork, which will take place in the coming weeks.
We are also hoping to restart the chimes of the clock within the next day or so, but mindful of neighbouring properties, the chimes will be restricted to 8am to 8pm, to avoid disruption to our neighbour's night-time cocoa!