New Mural Unveiled!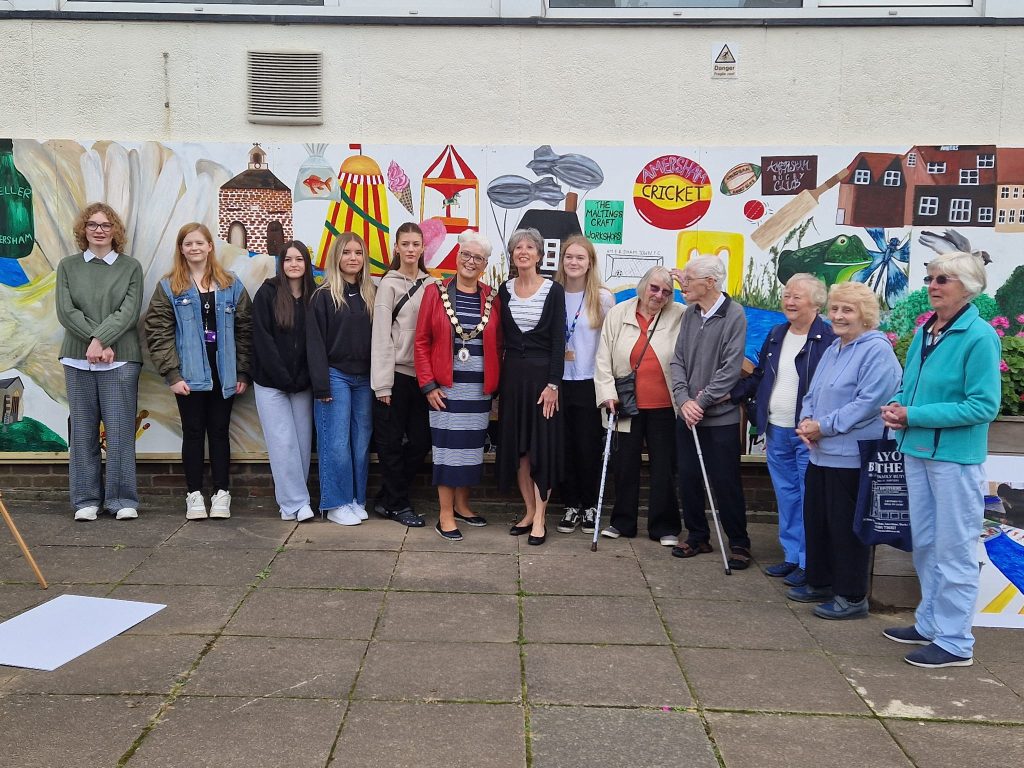 Representatives from the Town Council, Buckinghamshire College Group, Amersham Action Group, Royal Mail and Amersham Museum, including members of the reminiscence group, were joined by Town Mayor Cllr. Elizabeth Shepherd as she unveiled the mural outside the Royal Mail Sorting Office this morning.
Inspired by stories from the reminiscence group, Buckinghamshire College designed and painted the mural, which depicts many of Amersham's historical events and features.
Huge thanks once again to all involved in this multigenerational project which was led by the Town Council.