New Flowerbeds, Planters & Borders Across The Town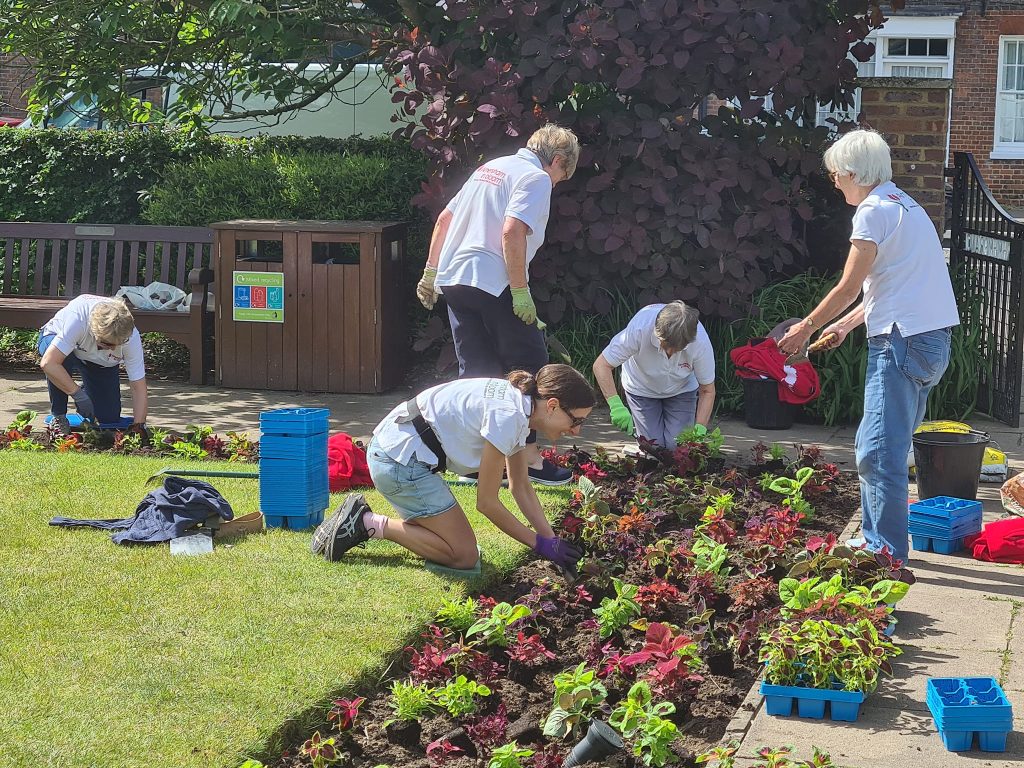 Last week we saw a remarkable week of dedication from the ATC staff and volunteers (including the 2nd Amersham Common Beavers). If it wasn't needed (to keep the sun off) we wound take our hats off to you all.
With the majority of the beds, planters and borders planted we can be very satisfied with the work achieved.
Thank you and a very well done to all involved.