Mayor attends Kings Church Amersham's Holiday Club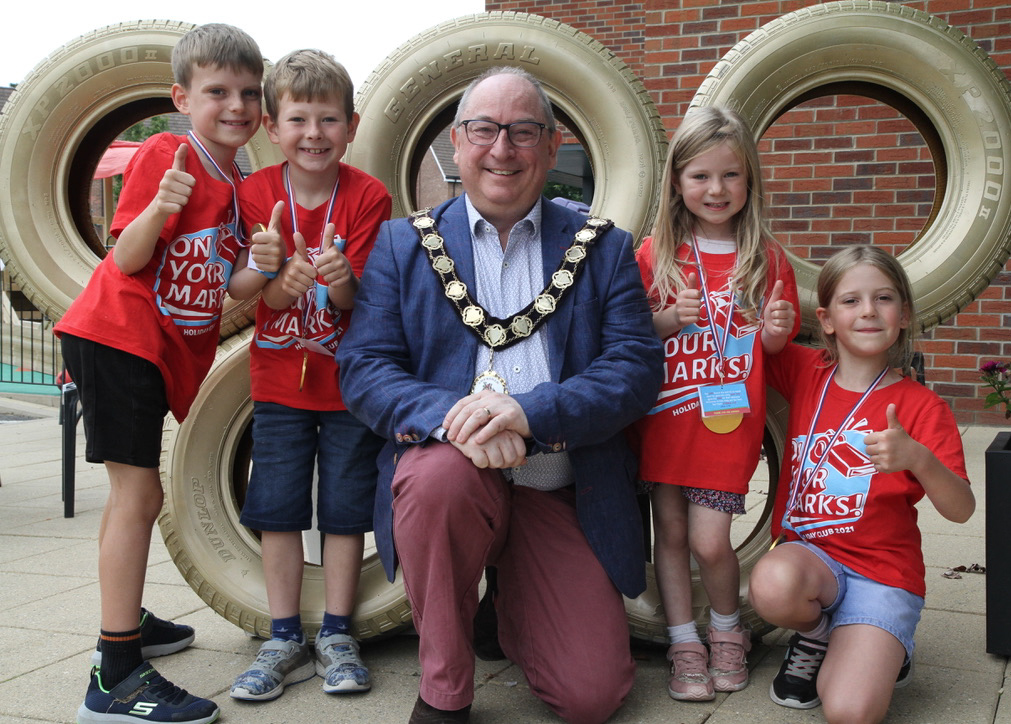 On Friday 27, the Town Mayor, Councillor Mark Roberts, was delighted to attend the closing ceremonies of the Kings Church Amersham "On Your Marks" holiday club and meet some of the children, parents and volunteers.
KCA put on a holiday club every year, and despite the challenges this year, they were able to entertain nearly 200 children from the local community for a week of fun, laughter and activities. During the visit they roped the Mayor into playing the part of a mayor in the final episode of the daily comedy drama that was part of the week's entertainment.
It was great to see the efforts of volunteers creating such happy, joyful, exuberance in our community, supporting so many families.