Jubilee Picnic in the Park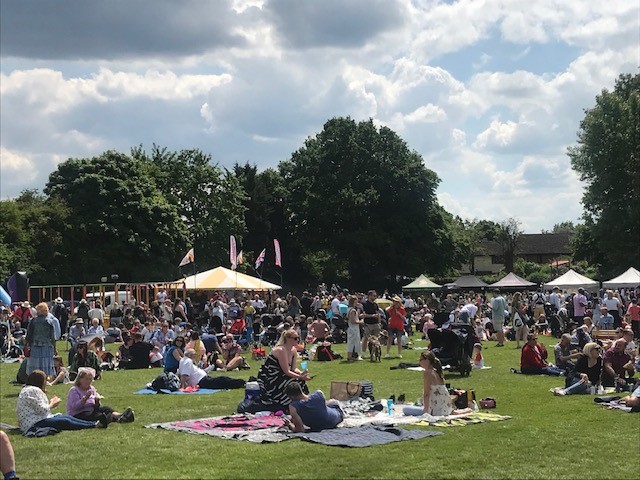 Thank you to all involved in the Picnic in the Park event at King George V playing fields in support of the Queens Jubilee, on 2nd June.
Along with the kids funfair rides, market stalls, fresh foods and drinks, we were lucky enough to have had excellent live performances buy Josie Florence as well as the Dixieland Swing Kings, and of course the Mayors Citizen of the Year Awards.
Thanks again to everyone who made this event happen, and of course all of you that came along to enjoy the picnic with us!