Her Majesty Queen Elizabeth II – 21 April 1926 – 8 September 2022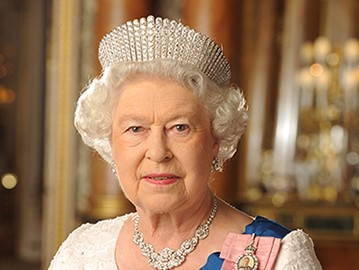 The Mayor, Councillors and staff of Amersham Town Council are deeply saddened to learn of the death of Her Majesty Queen Elizabeth II on Thursday 8th September 2022. Since 6th February 1952, when she became Queen, Her Majesty's life has been dedicated to serving this nation and the people within it.
As the longest reigning monarch, her presence has been a comfort and source of strength in a rapidly changing world. Her Majesty's dedication to the hundreds of charities of which she is patron, and her hardworking dedication has been a source of inspiration to so many. She will be greatly missed and the impact her reign has had will not be forgotten. May she rest in peace.
A book of condolence will be opened later today at the Buckinghamshire Council Office in King George V Road. This is to be linked to the national book of condolence
There will also be a temporary memorial outside the Buckinghamshire Council offices in Amersham, for the laying of flowers.