CHILDREN'S SEEDS FOR BEES PROJECT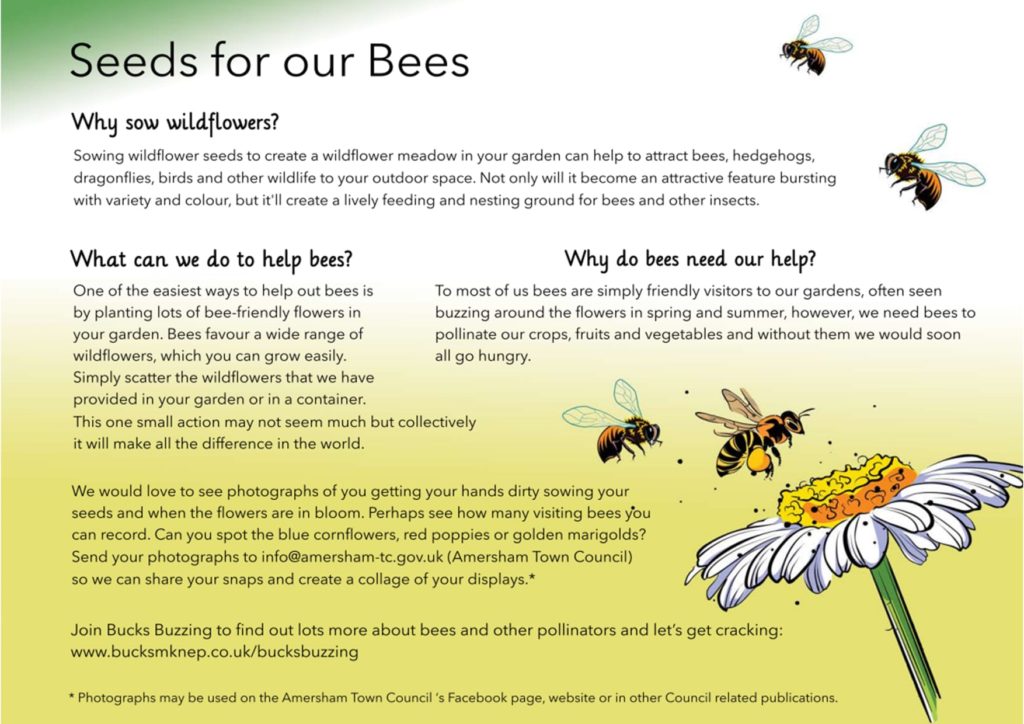 If you have a year 3 to year 6 child that attends school in Amersham, they will shortly be bringing home a small packet of wildflower seeds that we would love you to sow in your garden or in pots.
Growing bee-friendly pollinating plants is a great way to help bees, and collectively this small action can make a huge difference. Accompanying each packet of seeds is a flyer which highlights how you can get involved and what you need to do to get started.
We would love to see photographs of children sowing their seeds and the displays when they flower so please send them to
info@amersham-tc.gov.uk
.