Amersham Town Council Christmas Tree Collection and Recycling Service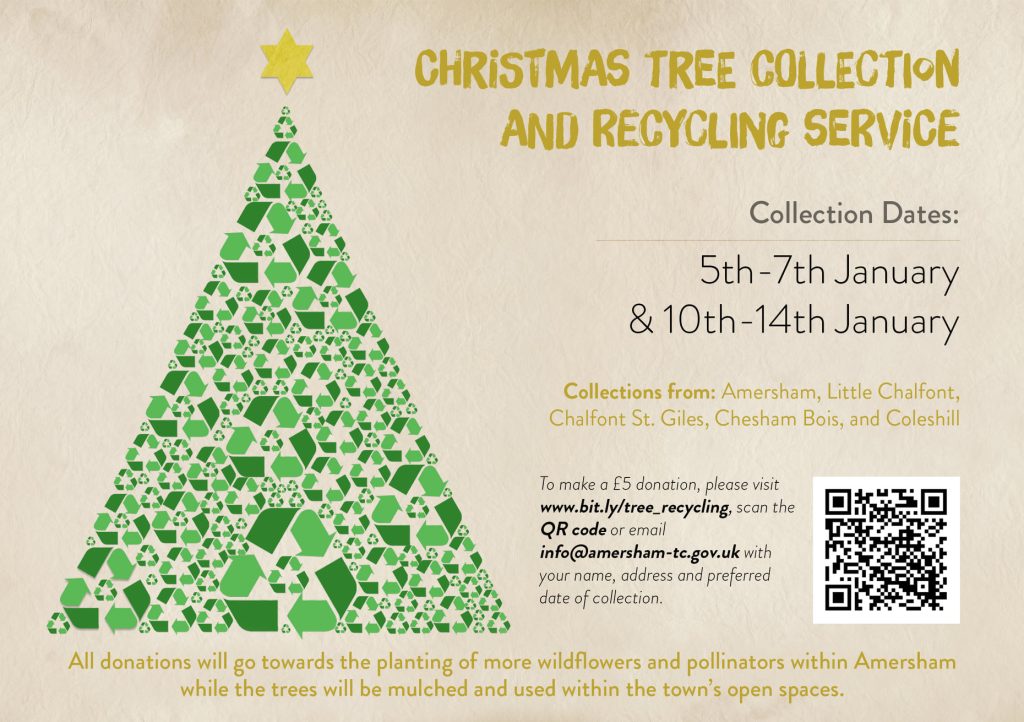 Following the success of the Christmas tree recycling scheme last year, we are once again offering the service to residents of Amersham, Little Chalfont, Coleshill and Chalfont St Giles. Your Christmas tree will be collected hassle-free in return for a £5 donation which will support our Amersham in Bloom efforts.
All collected trees will be mulched for compost and used in one of the open spaces in Amersham. Collections will be non-contact, so please leave your tree in an accessible location at the front of your property.
Please include your address and preferred date of collection – from Wednesday 5th until Friday 14th January (excluding weekends) when you donate at: www.justgiving.com/crowdfunding/treerecyclingproject If you are unable to leave your details on the JustGiving page, please make your donation then email info@amersham-tc.gov.uk with your name, address, preferred date of collection and donation reference.
We are still offering the free recycling service if you drop your Christmas tree at the Town Council Depot at Hervines Park before 17 January.