The Mayor Visits Amersham Band's New Bandroom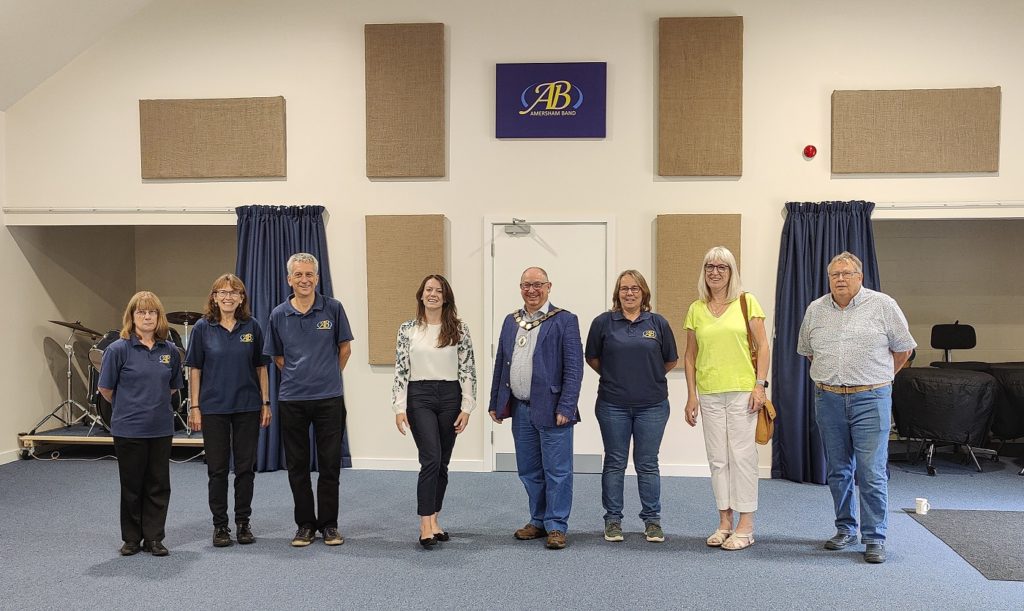 On Sunday afternoon, Town Mayor Councillor Mark Roberts, joined fellow Town Councillors and guests to visit Amersham Band's new band room on Rectory Hill.
The band room is home to all the sections of Amersham Band – The Championship Section Amersham Band, Amersham Concert Brass, Amersham Community Brass, Brass Roots and the Brass Ensemble and Quintet – soon to be joined by a new Youth Band.
The project was made possible with the support of a wide range of partners including the Town Council who were pleased to support the project.
The band provides a great service to the community and the new facilities will help the band for years to come. We are very much looking forward to welcoming the band to the Memorial Gardens on Sunday 5 September (2.30pm-4.30pm).