Polyptych Unveiled At The Chilterns Lifestyle Centre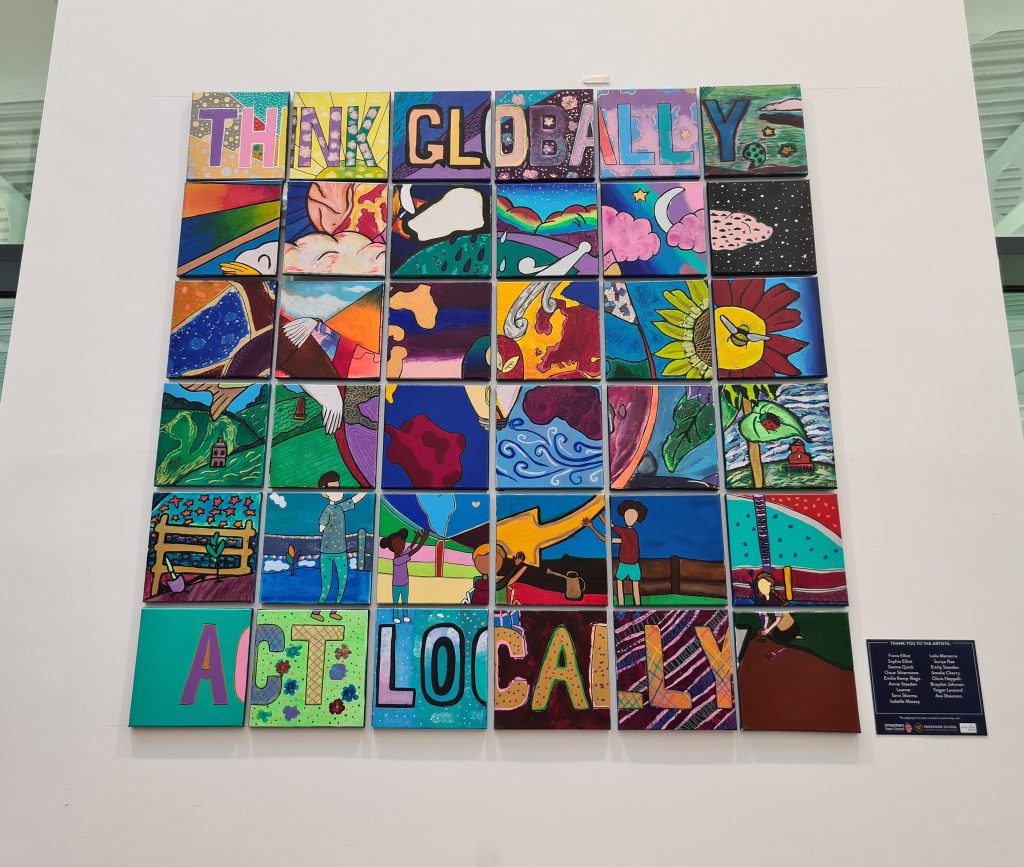 Yesterday, a multi-canvas polyptych following the theme 'Think Globally, Act Locally' was unveiled at the Chilterns Lifestyle Centre.
Year 7 to 9 students from Amersham School spent their free time painting 36 canvases without prior knowledge of the overall design. Yesterday was the first time they saw the completed artwork and how their contribution fitted into the bigger picture.
Huge thanks to James Sexton from Everyone Active and especially to all of the artists and Caroline Reed (Head of Art) from Amersham School. You've done yourselves proud!