Pockets of Flowers Under Road Signs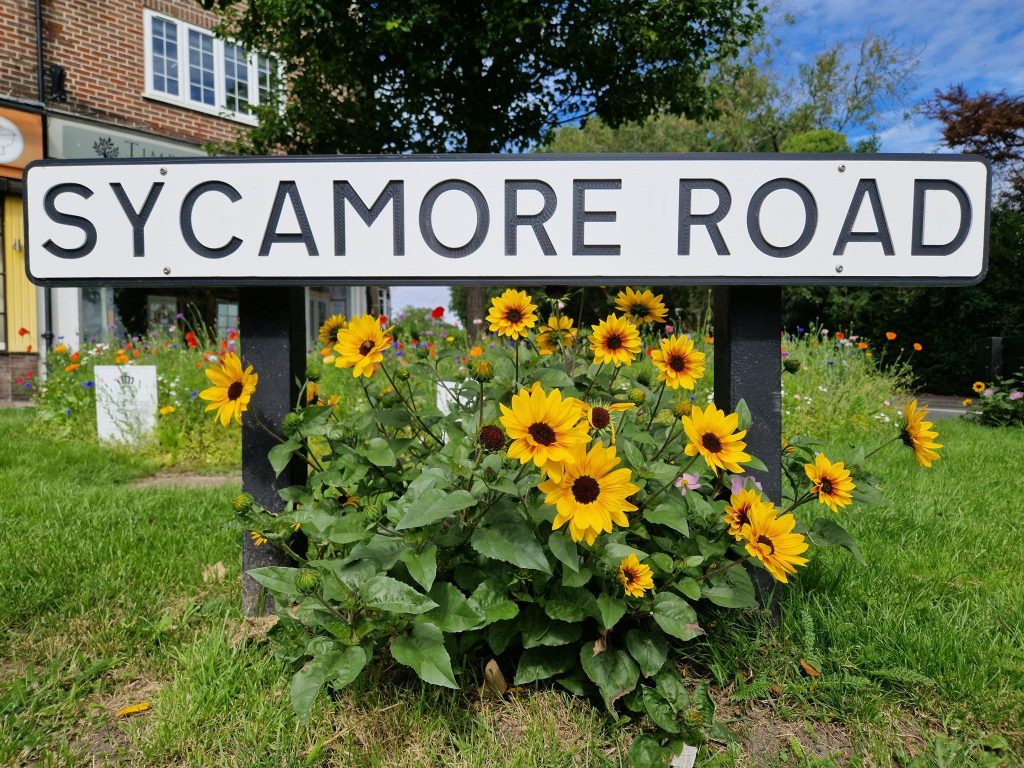 We hope that you are enjoying the small pockets of flowers that are adding vibrancy and colour to the road signs throughout town. This year we have used a mix of dwarf sunflowers, nicotiana and cosmos. The sunflowers – Sunbelievable Brown Eyed Girl – in particular, are a delight with their two-tone flowers and vigorous branching habit. The flowers also attract bees and other insects!
Due to the dry conditions, we are struggling to keep these small beds watered and as such we are hoping that you can lend a hand by watering a bed if you have one outside or close to your property. An extra watering can of water each day, or every other day, will ensure that they survive and continue to add interest long into autumn.