Stage Two Of Hedge Planting At Stanley Hill Cemetery/Willow Wood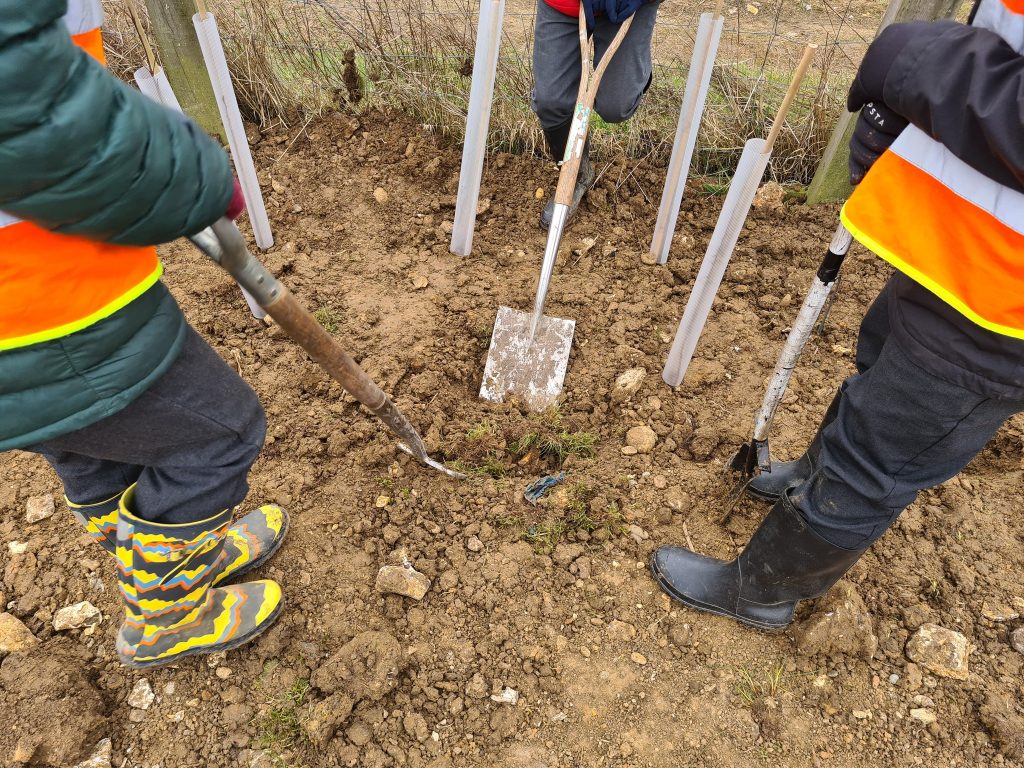 Another great day at Willow Wood last week, with pupils from Stony Dean School and Dr Challoners Grammar School (DCGS) joining forces for stage two of our hedge planting project.
Watch our video about the project on Facebook by clicking here.
Thanks again to TCV – The Conservation Volunteers for donating many of the trees planted.
RHS Campaign for School Gardening