EcoFest at St. Michael's Square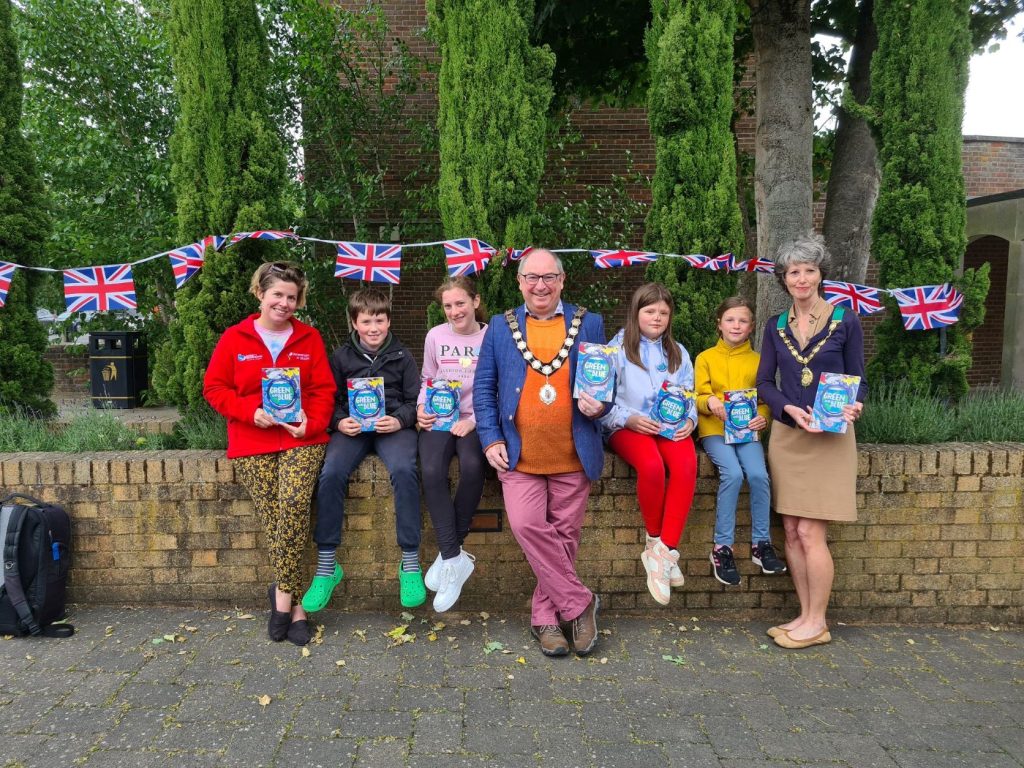 Despite the inclement weather on Saturday, we were pleased to see so many children and families attend the Amersham Town Council EcoFest at St. Michael's Square.
Congratulations to the Green and Blue book prize winners and the winner of Elangeni School's anti-litter poster competition, who were presented their prizes by Deputy Mayor, Cllr. Jane Barnes. Congratulations also to Elisa (age 7) and Daniella (age 10) for their winning Jubilee Garden-in-a-Box creations!
Thank you to the leaders of the 1st Chesham Bois Scout Group for helping children to build-a-bee, Carole Taylor for her beautiful card designs, Bizi from Discovery Sprouts for helping children with their hapazome creations, and for all of the volunteers who helped to run the event.
[For published children who were unable to collect their books, books and prizes will be distributed to schools this week. Additional copies (paperback) are available from the town council office in Old Amersham for £4. A hardback version will be available on Amazon in the coming days.]