Citizen of the Year Award Winners 2022!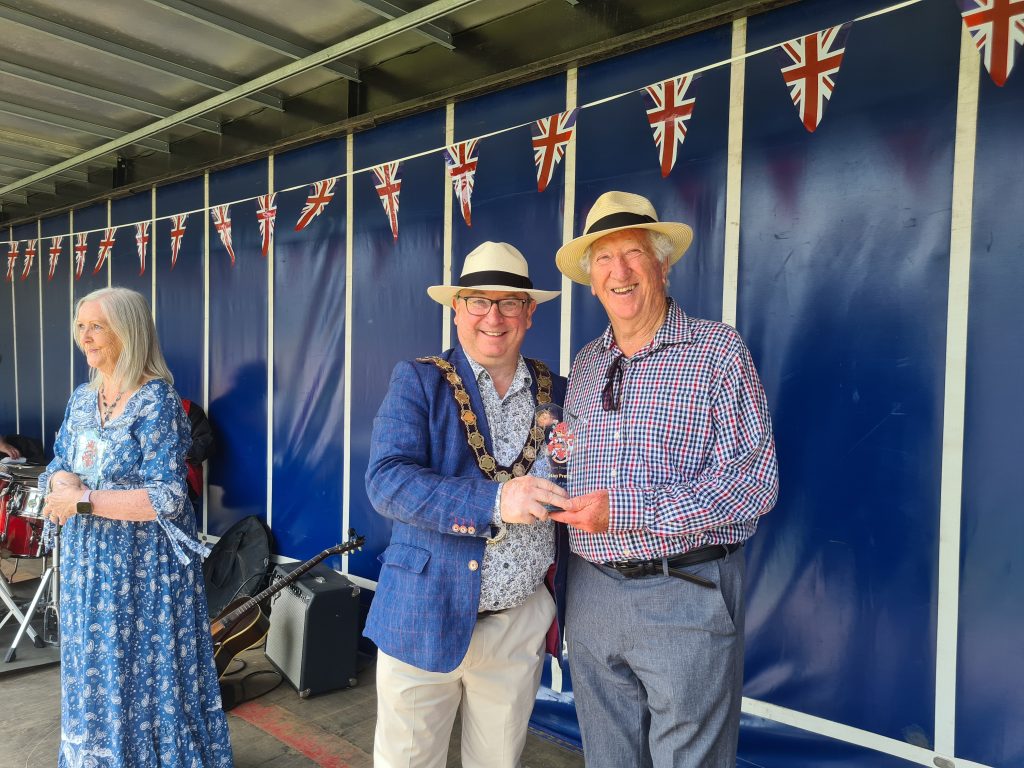 At last week's Picnic in the Park event, the Mayor took the stage to announce the winners of this year's Citizen of the Year Awards. Congratulations to all winners for their care and contribution to our local community. The winners were as follows –
Citizen of the Year: Jointly to Stan Pretty and Sally Alford
For the 2022 (last ever) production of the Martyr's Play, bringing together many people from the community over two decades.
Young Person of the Year: Abi Paterson
For selflessly supporting others, including the vulnerable and those shielding, during the coronavirus period.
Environment Award: Kate and Richard Lillie
For their recycling programme in Amersham in aid of Medic to Medic, in partnership with Terracycle.
Business of the Year (Amersham on the Hill): J Brown Funeral Services
For providing exemplary service during extraordinary times, for their support for community events, and for the thousands they've raised in fundraising for local charities.
Business of the Year (Old Amersham): Kim Bates and Marcello Cinelli of The Grocer
For offering tremendous service to local people at The Grocer – reconfiguring the cafe and home delivery service and for their contribution to starting up the Artisan market.
Special Award: Danny Wadmore
For reaching 40 years of managing the Amersham Market, providing an essential service to many people, and continuing to adapt the market to contemporary shopping needs.