An Apple A Day….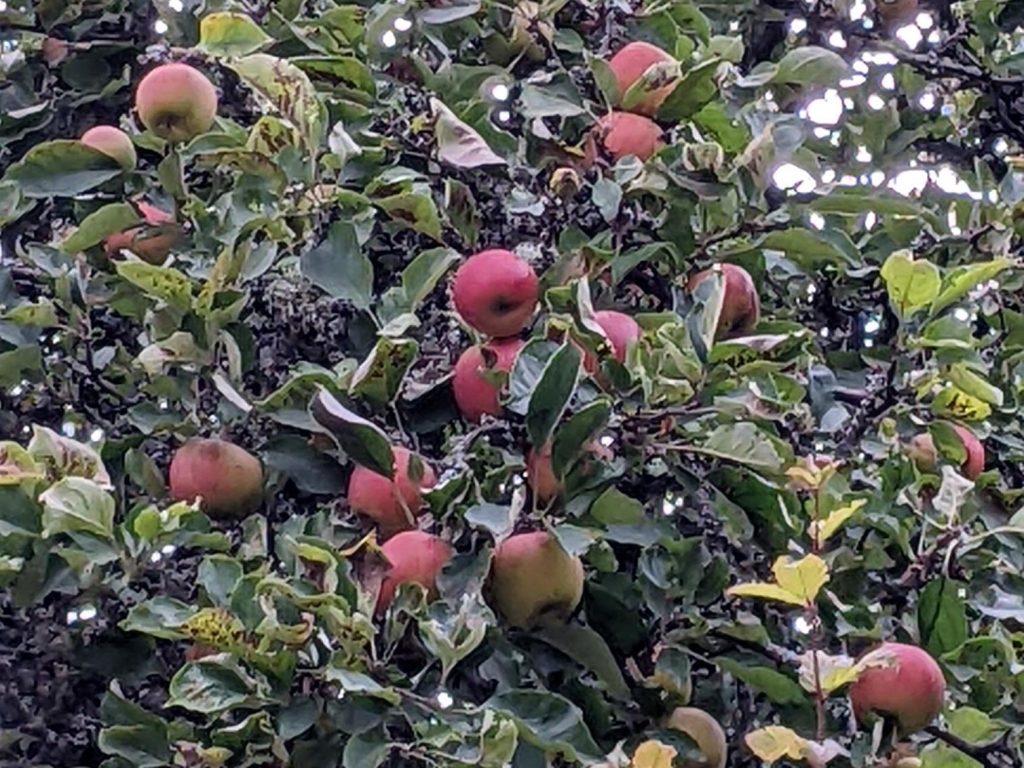 Apples are very nutritious and right now they are plentiful. Many trees have a bumper crop this year. Let's not let them go to waste! If you have an apple tree, and more apples than you can use, why not share you produce with others who would benefit too. Whether it's putting a box out with a sign inviting people to help themselves, or donating good apples to a local foodbank, they will be gratefully received.
If you need help to pick and share your apples, pears or other produce, again, you could ask a neighbour or local friend to give you a hand . Or you might consider using the local Facebook page or other social media to invite others to come to pick your excess produce. They could bring a box and fill it, to share with family, friends and neighbours. Waste not, want not, as the saying goes.
And you need not put the oven on to cook a Bramley. Core it, stuff the centre with a few raisins and golden syrup and pop in a casserole dish in the microwave for a few minutes to bake it. Delicious!