30,000 Newly Planted Bulbs In Our Town!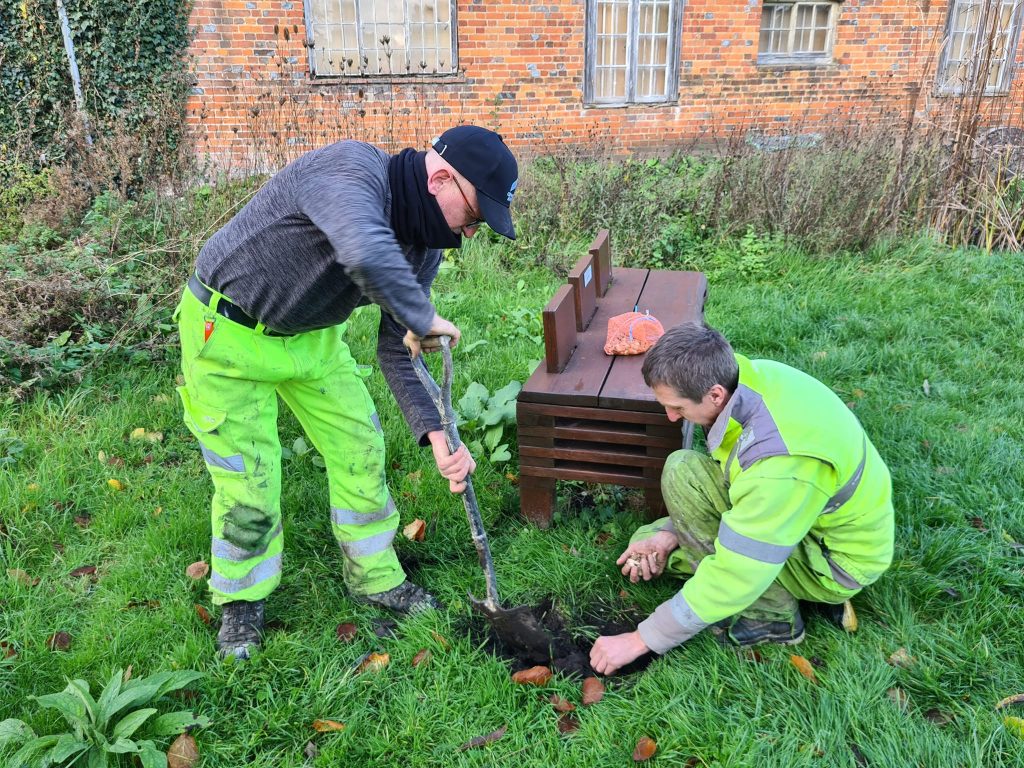 Over the past couple of weeks, the Town Council team, bloom volunteers and pupils from Stony Dean School have joined forces to plant over 30,000 bulbs- tulips, daffodils (including native narcissi), crocuses and native bluebells- in the beds (including beneath many street signs), tubs and planters around town.
Many of the bulbs are those lifted and stored from last year. We should be in for quite a display in spring!