Winter Wonderland at the Memorial Gardens!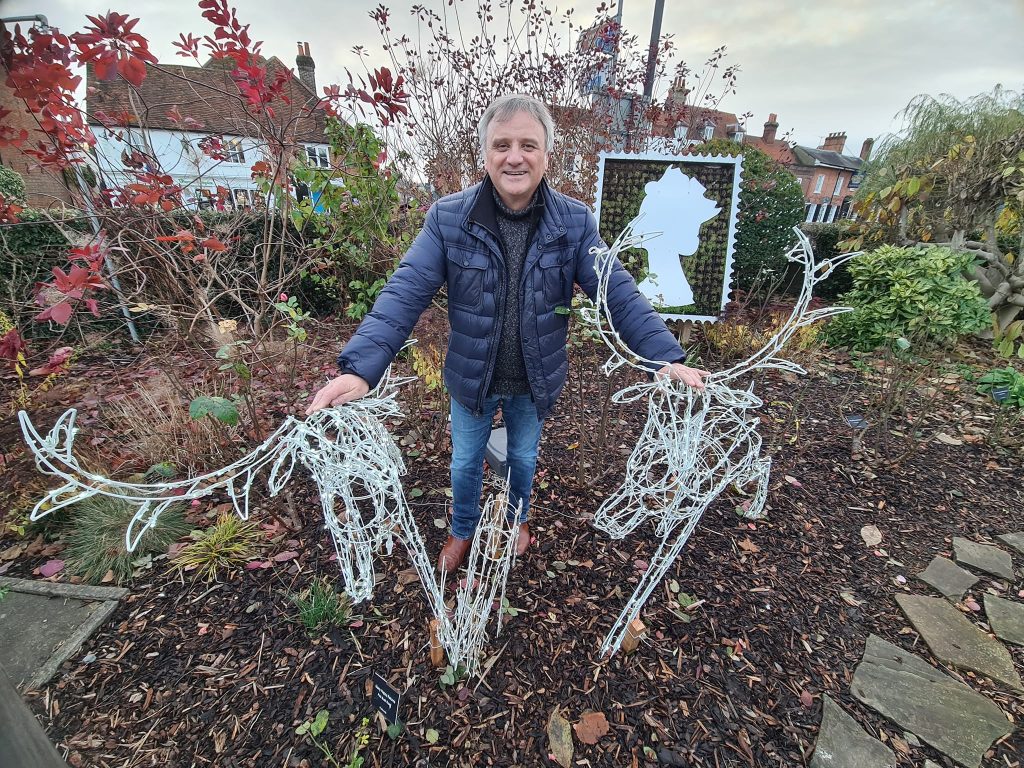 Our very own Winter Wonderland has arrived at the Memorial Gardens in Old Amersham. Wrap up warm and take a magical stroll around the gardens to view the LED fairy light display and Santa's magically-illuminated reindeer.
Our deepest gratitude goes to the Old Amersham Revitalisation Group for funding the reindeer and for once again supporting the Town Council with the display.
Old Amersham Councillor, Mark Flys, Chairman of the Old Amersham Revitalisation Group, pictured below noted "The group is very proud to work in partnership with Amersham Town Council and very much hope that you enjoy the display."