Wildlife Friendly Hanging Baskets For The ATC Office!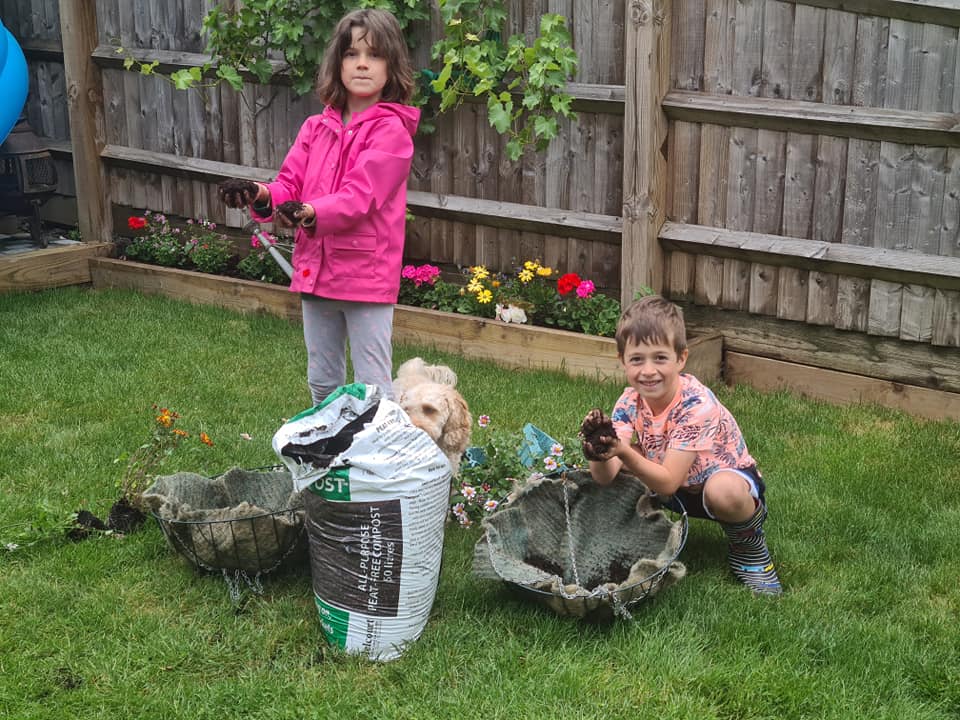 Following our previous efforts with Stony Dean School, two local school children were enlisted to help create two wildlife friendly hanging baskets in addition to planting a recycled planter.
Packed with pollinators (Bidens and Salvia amethyst lips), these baskets and the planter have been placed at the entrance to the Town Council office.