VE Day Bunting!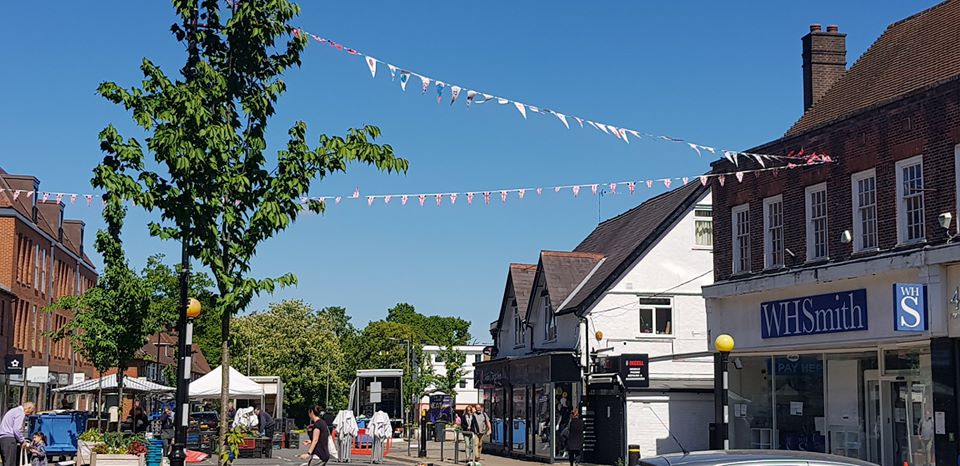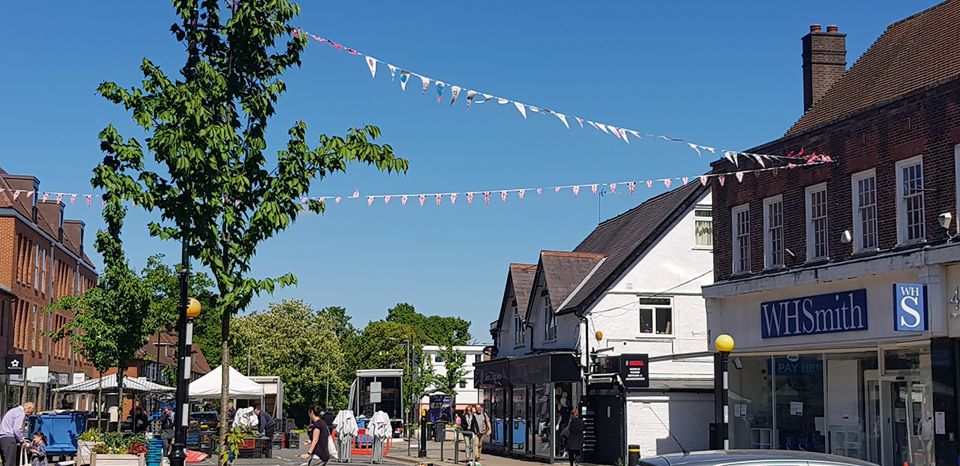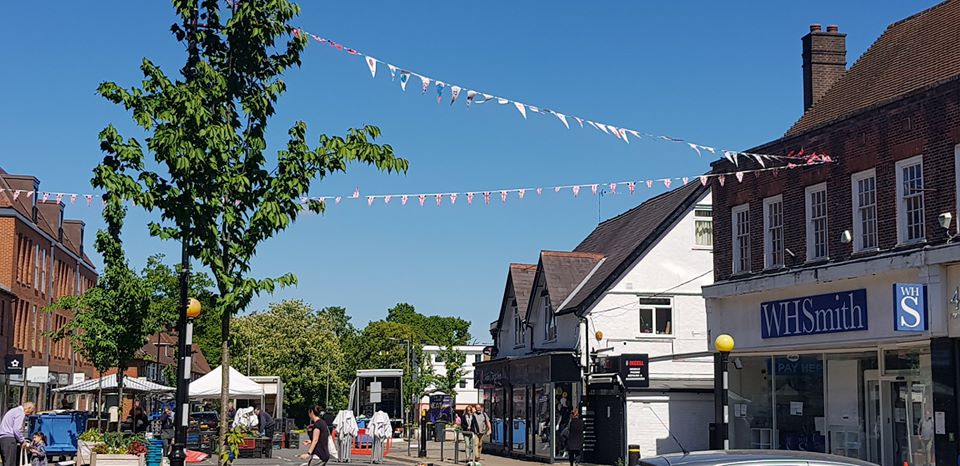 As part of the town's VE Day commemorations, we have erected bunting across The Broadway in Old Amersham and Sycamore Road in Amersham-on-the-Hill.
This bunting is extra special! If you look closely, you'll see many creative and inspired designs by school children from Woodside Junior School, Elangani School, Stony Dean School and Chestnut Lane School. Unfortunately, St Mary's CofE Primary School and St George's CofE Infant School were unable to finish their's prior to lockdown, however, we hope to showcase their efforts on VJ Day in August.
Special thanks to the Amersham Museum who worked in partnership with the Town Council with the project and to Buckinghamshire Council for a grant which helped cover the cost of the materials.