Twinning Visit – Bensheim news report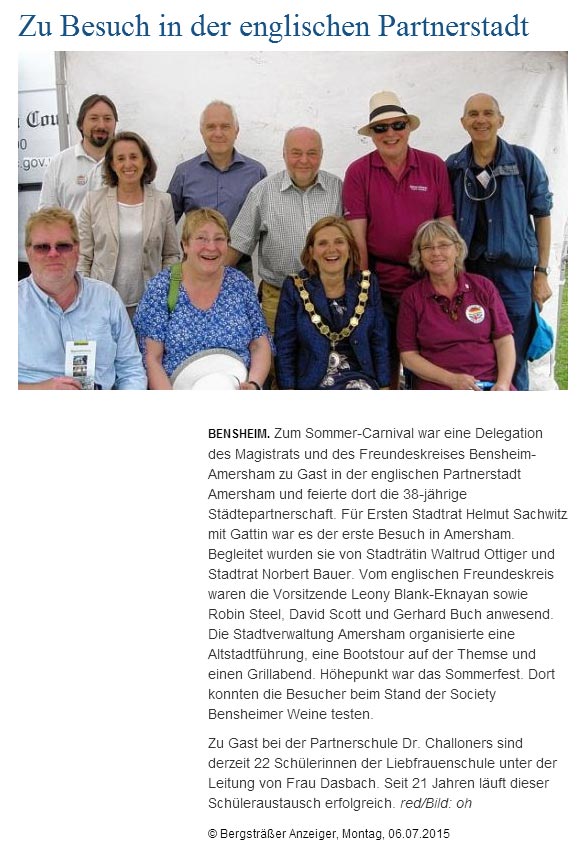 The recent visit of our Bensheim Twin Town colleagues was reported in their local newspaper the Bergsträßer Anzeiger.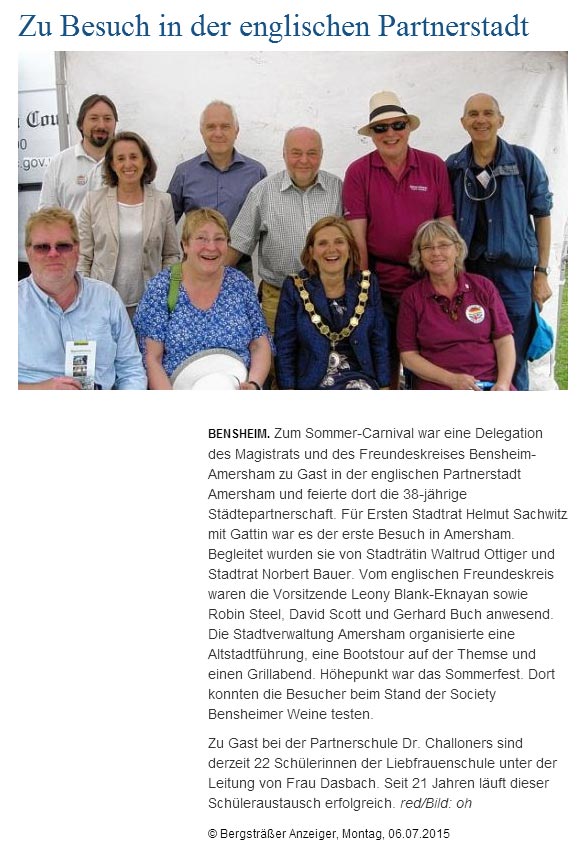 Translated, the article reads:
Visiting our English Twin Town
BENSHEIM. A delegation of the Town Council and Bensheim-Amersham Twinning Committee were guests at the Summer Carnival of our English twin town Amersham, and celebrated there the 38-year partnership.
For Council Leader Helmut Sachwitz and his wife it was a first visit to Amersham. They were accompanied by Councillors Waltrud Ottiger and Norbert Bauer. From the English Twinning Committee, Chairman Leony Blank-Eknayan, as well as Robin Steel, David Scott and Gerhard Buch were present.
Amersham Town Council organised a tour of the Old Town, a Thames boat trip, and a barbecue. The highlight was the Summer Carnival. There, visitors to the Society's stand were able to sample wine from Bensheim.
At the same time 22 schoolgirls from the Liebfrauen School, led by Frau Dasbach, were hosted by partner school Dr Challoners. This school exchange has been running successfully for 21 years.