The Mayor Announces Chiltern Foodbank As His New Charity For 2022-2023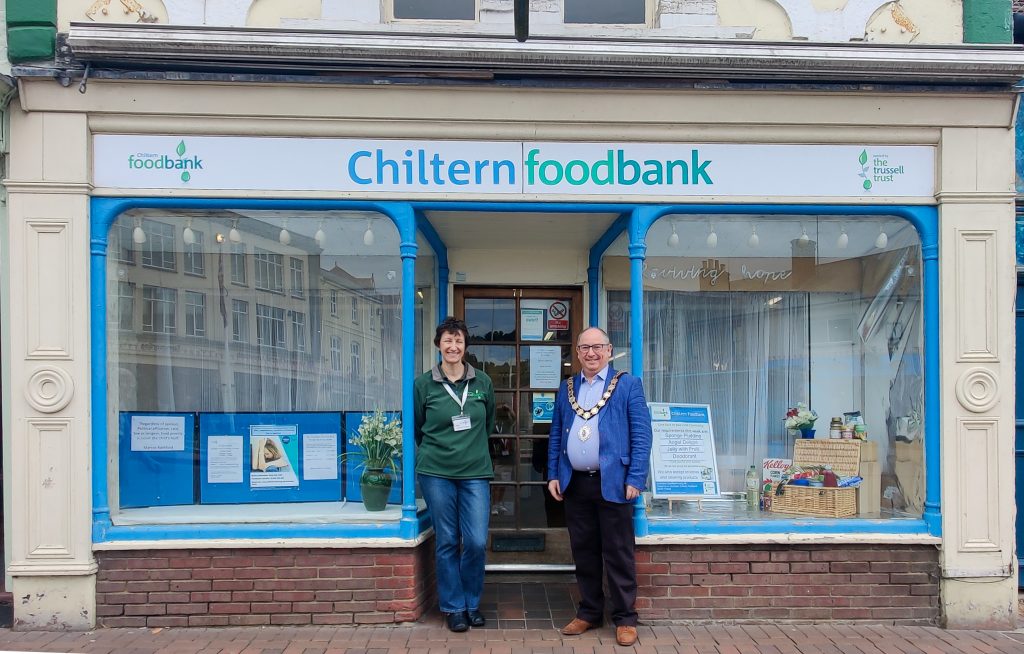 On Wednesday, the Mayor of Amersham, Cllr Mark Roberts visited the Chiltern Foodbank and was pleased to announce the foodbank as the Mayor's Charity for 2022-2023.
The foodbank is linked to the Trussell Trust and supports families in crisis across the whole of the Chiltern District. 
The Mayor was able to see their operation and talk to Diane Rutter, Foodbank Coordinator and Kizzy Ross, Warehouse Manager, who showed him around and talked about the work they do.
"The foodbank's aim is to ensure that nobody should face the anxiety of going hungry and that's exactly what they do, by providing emergency food supplies to local people referred by partners and agencies. It is astonishing that this kind of support is needed in our area but when people in a community are in need then I am glad that our community helps out."

The Mayor of Amersham, Cllr Mark Roberts