The Great Giveaway!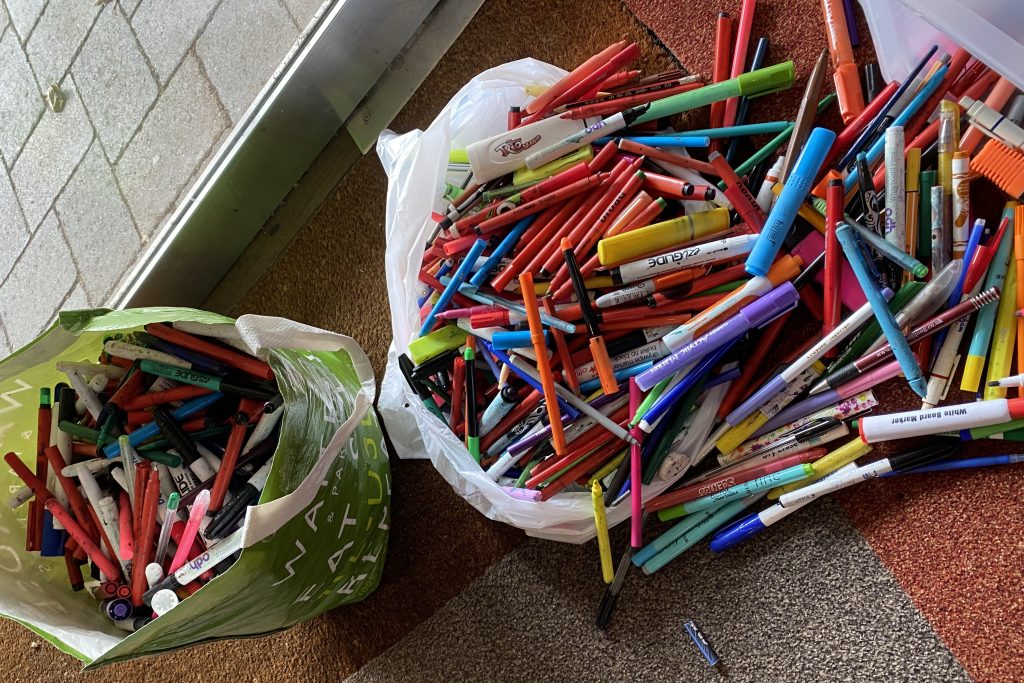 Have you joined the great recycling scheme, and RECYCLED used pens, felt-tips, toothpaste tubes and dozens of other household items, instead of throwing them into the rubbish bin?
In just two weeks THESE two big bags of pens were collected at St Michael & All Angels church, as part of the scheme promoted by Amersham Town Council and supported by the church and local shops.
The start of the new school term is a good opportunity for a clear-out. You too can help raise money for medics overseas and help the environment by recycling a little bit more.
Here's how: see https://amersham-tc.gov.uk/environment/recycling-and-repairs/