The First Band Concert of 2021 – A Huge Success!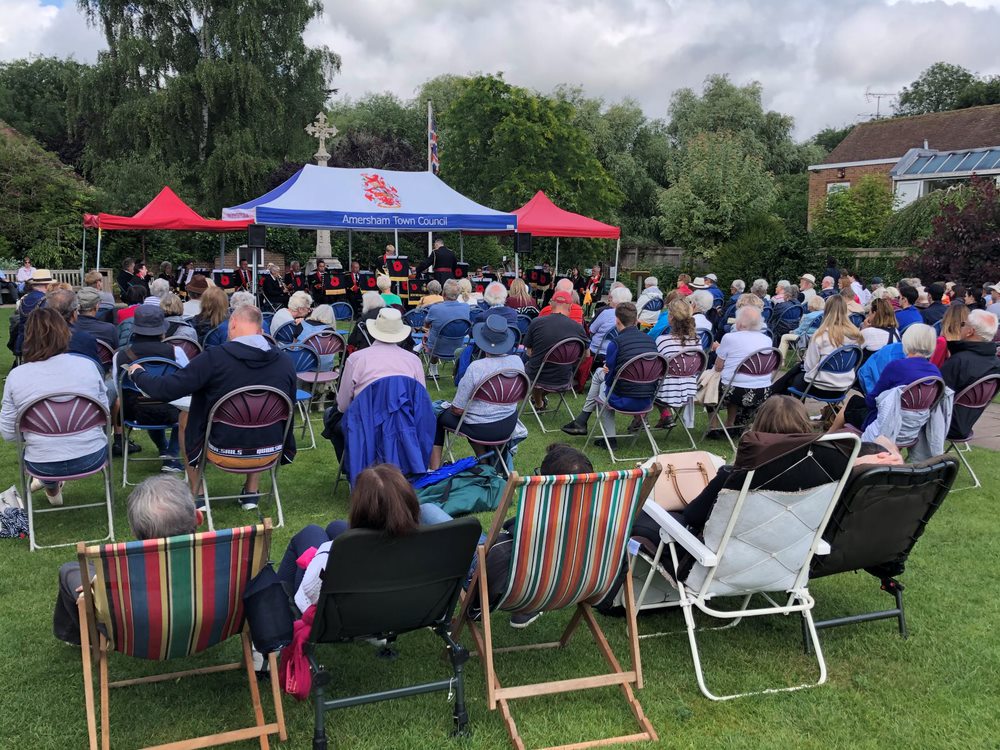 Or ever popular Band Concerts commenced at the Memorial Gardens yesterday. The event was opened by the Town Mayor Councillor Mark Roberts, followed by a speech by the Amersham & District Royal British Legion President Bob Higgins.
A huge thank you to the British Legion's Buckinghamshire Band for their wonderful performance, and all those that made the event possible.
We look forward to the next Band Concert on Sunday 8th August, featuring Lou's Sextet.