THE CHILTERNS GREEN GYM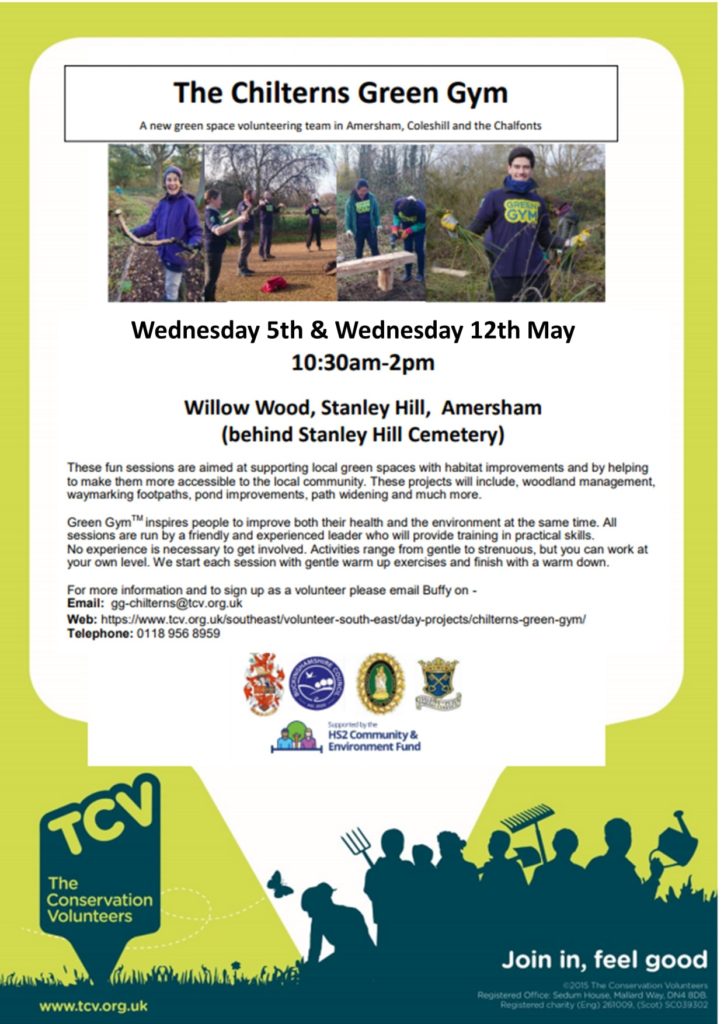 The newly formed Chilterns Green Gym has its inaugural session in Amersham next Wednesday (10.30am-2pm). Established by TCV – The Conservation Volunteers, Green Gyms are fun and free outdoor sessions that offer a mix of wildlife conservation activities and green space management work, from sowing wildflower meadows and planting trees to improving wildlife ponds and clearing foot paths.
Each session will be three hours and will be led by a TCV project leader who will provide all the tools, PPE and materials for each project. Unlike other conservation projects, the emphasis of Green Gyms is very much on health and fitness while making positive changes for wildlife and local communities.
The first two sessions are taking place at Willow Wood, behind Stanley Hill Cemetery- Wednesday 5th May and Wednesday 12th May (10.30am-2pm).
For more information or to take part please contact Buffy at gg-chilterns@tcv.org.uk or on 0118 956 8959.