Summer starts here this Sunday with the first Band Concert of 2016!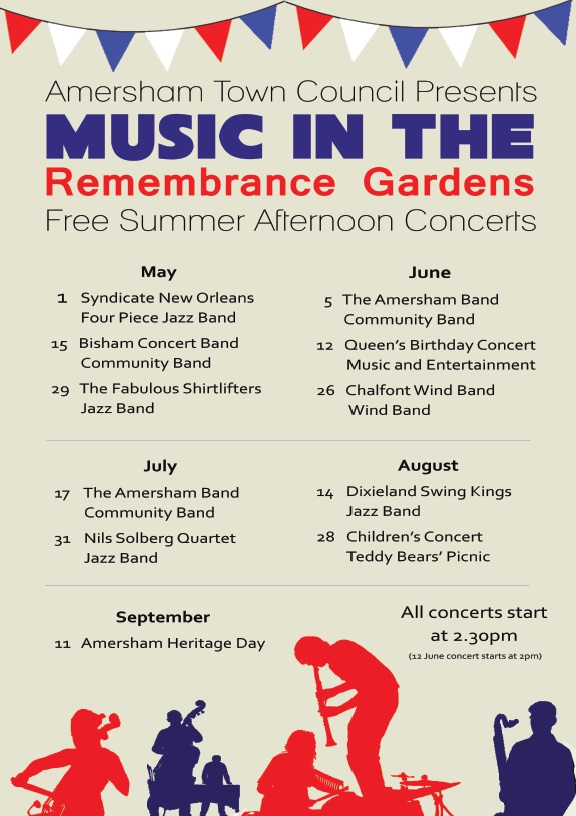 SUMMER STARTS HERE THIS SUNDAY WITH THE FIRST BAND CONCERT OF 2016!
This Sunday 1st May heralds the return of our ever popular Summer Band Concerts held in the Memorial Gardens from 2.30pm!
We have a exciting line up this Summer kicking off with the fantastic Syndicate New Orleans Four Piece Jazz Band.
Join us for a free afternoon of live music and refreshments – We look forward to welcoming you all!