Summer Band Concerts begin this weekend!!……Sunday 1 May from 2.30pm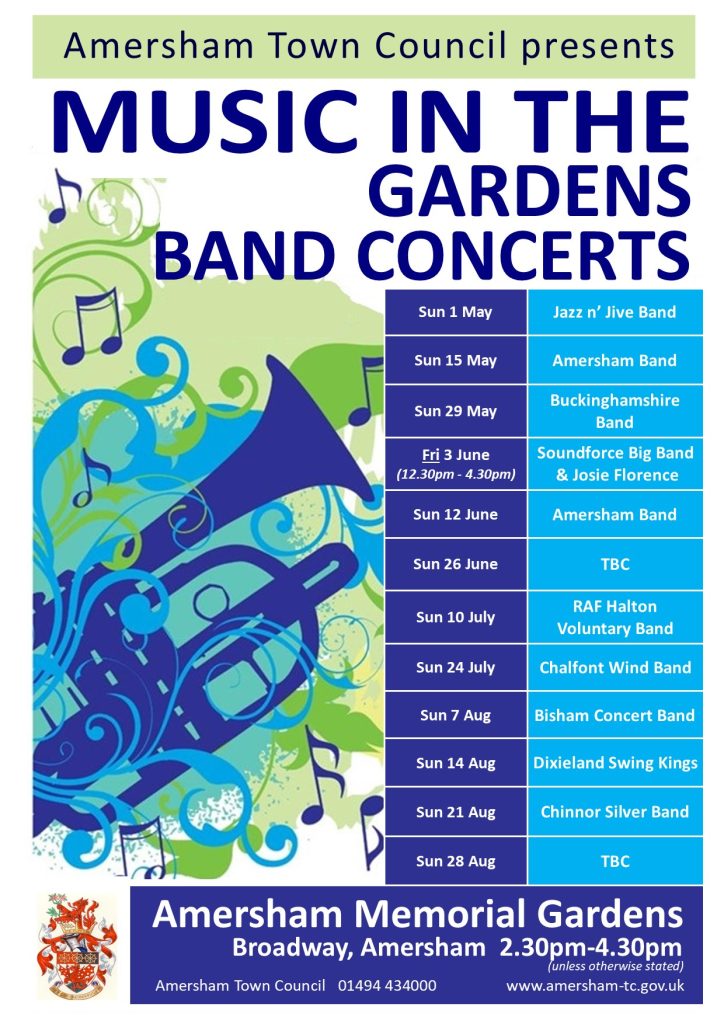 A little reminder that our ever popular Band Concerts at the Memorial Gardens will start this Sunday, 1st May 2022, where we will be joined by the wonderful Jazz n' Jive Band.
The full list of Band Concerts are included in the poster above – so come on down the Memorial Gardens from 2.30pm. We look forward to seeing you there!