Street Snooker Challenge Aug 5th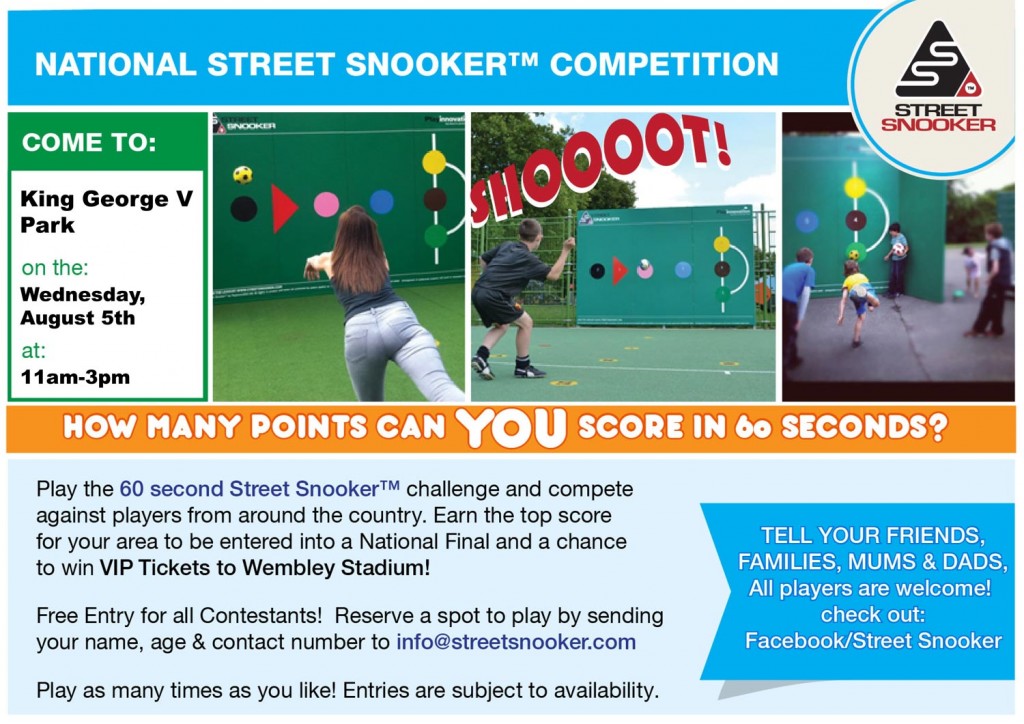 Many of our young customers and their families have been enjoying the newly-opened upgrade to the infants' playground on King George V Playing Field.
The official opening is planned for the Annual Fun Day, Wednesday 5th August 2015, from 11am to 3pm.
We are pleased to announce that the many activities will include the National Street SnookerTM Challenge. You can reserve your spot by emailing info@streetsnooker.com. Please see details below. For further details of the infants' playground project, and the Fun Day, please visit our King George V Playing Fields page.