Street Market – To All Involved, Thank You!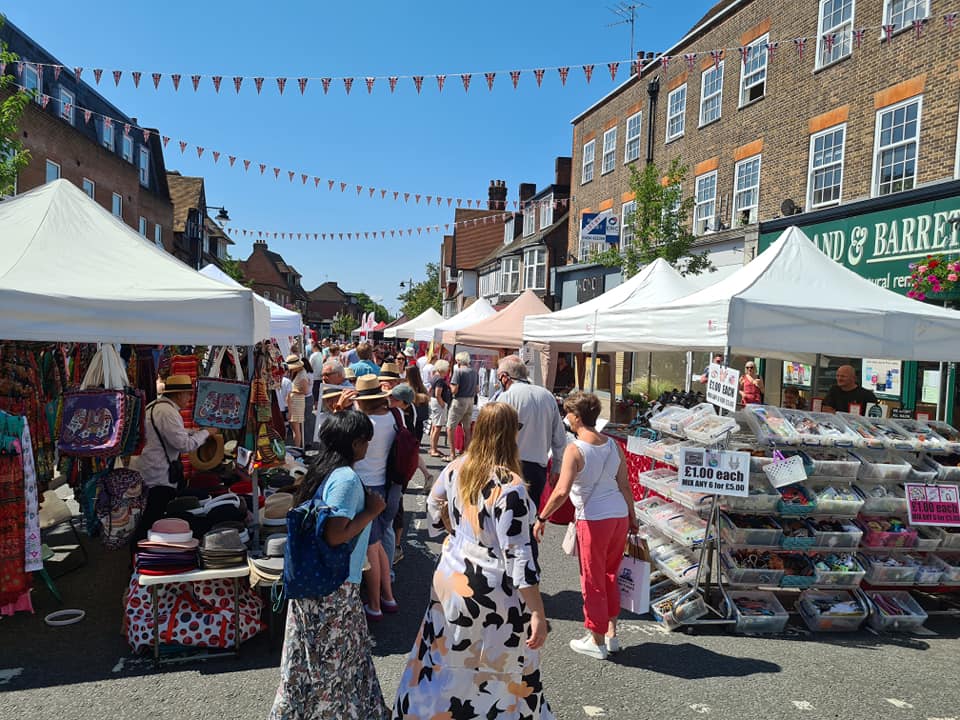 It was wonderful to see so many people enjoying the street market in Sycamore Road on Sunday.
Thank you to Amersham in Bloom, Amersham Band, Charms and Nails, Lomito Sauces, Amersham Museum, Room for Change, Old Amersham Gin, Suzanne Raffellini, Griffiths Brothers Distillery, Sai's World of Gifts & Accessories, Bakerbones Cakes & Cupcakes, Moonraker Preserves, Lollie Dollies, Eco Market Store, Cafe Africa, Lou's Sextet, Fudgelicious Fudges, C.S. Jewellery, The Wood Dude, The Book Stall, Natural Quilts & Quillows, Gabrielle Felton Ceramics, Lisa Reissner Ceramics, No. 2 Pound Street, Smart Balloons and of course all the staff and volunteers that gave their free time to make help this day possible.
We are holding another market at The Broadway, Old Amersham on 30th August (Bank Holiday Monday), between 10am – 4pm. We hope to see you there!