Street Market on Saturday 16th July!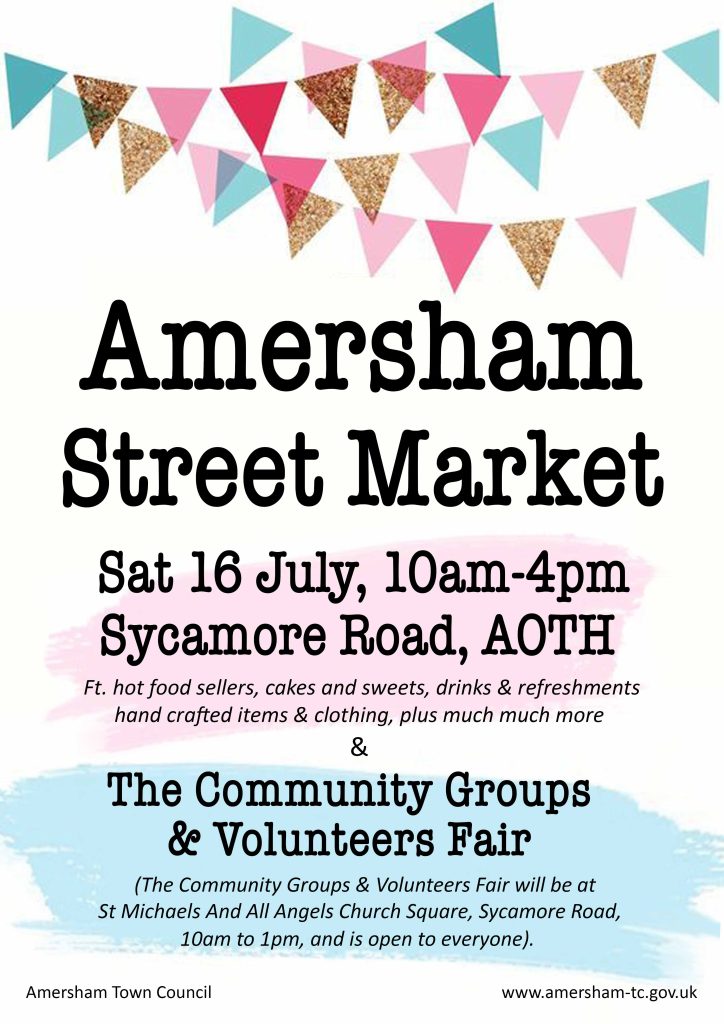 Come join us for the Amersham Street Market at Sycamore Road, on Saturday 16th July 2022, from 10am-4pm.
We will be joined by hot food sellers, cakes and sweets sellers, as well as drinks and refreshments, hand crafted items and clothing, plus much more!
There will also be The Community Groups & Volunteers Fair at St. Michaels And All Angels Church, Sycamore Road, between 10am-1pm.
We look forward to seeing you all there!