Stony Dean pupils hard at work, with a little help from our friends at Barnett Waddingham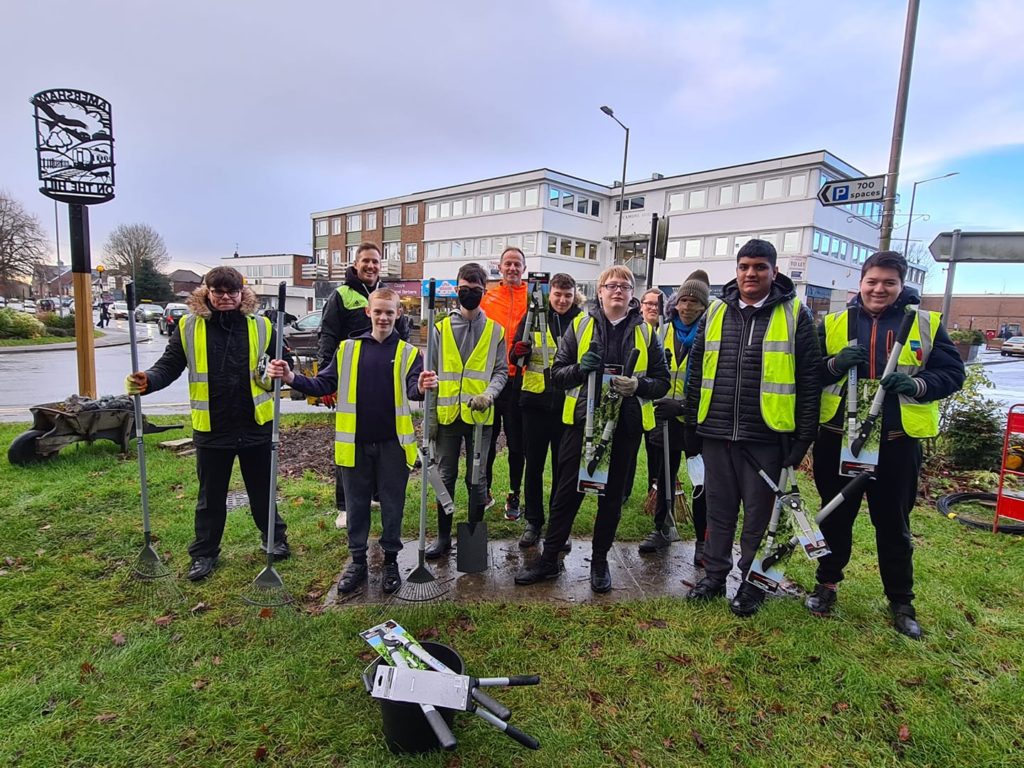 While you could be mistaken for thinking that Christmas had come early, we would like to thank Barnett Waddingham for kindly joining forces with Amersham Town Council to sponsor an assortment of gardening tools which were presented to Stony Dean School this week.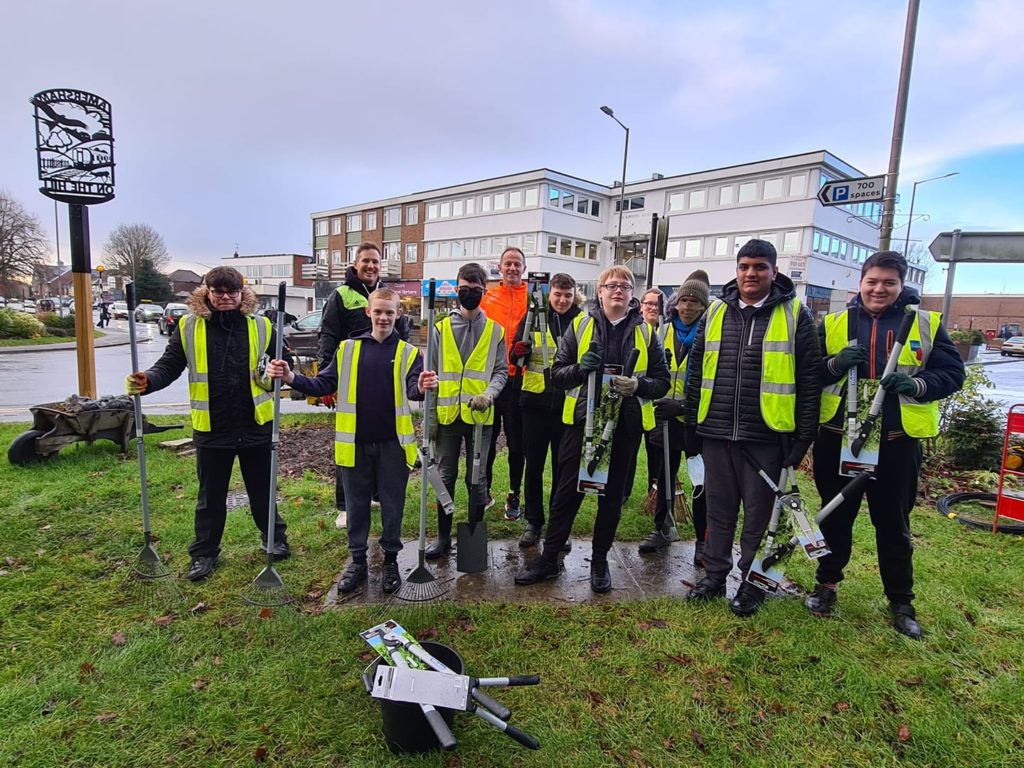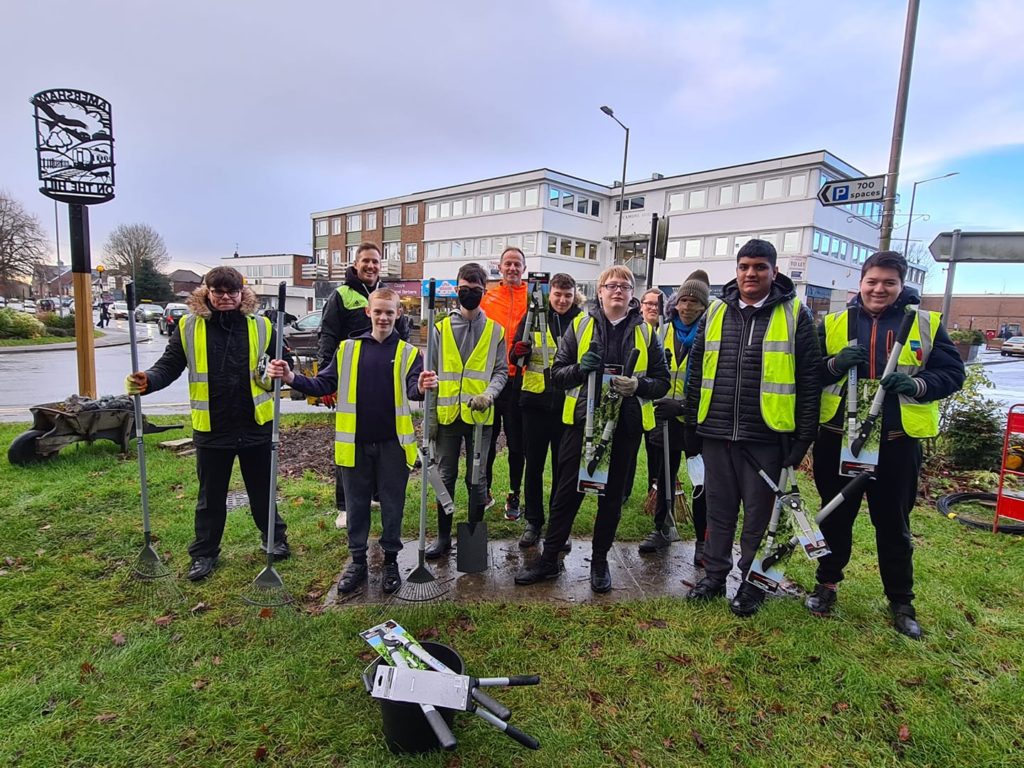 The selection includes rakes, secateurs, shears, trowels, bypass loppers and much much more.
As we all know a group of Stony Dean pupils (and teachers- thanks Gareth, Derek and James) help out with tasks in Amersham on a weekly basis and these tools are a welcome and generous gift. Thanks once again to Barnett Waddingham, a perennial supporter of the Town Council and Amersham in Bloom.
The chaps from Stony Dean School didn't waste anytime before they tested out the new tools, filling two bulk bags with leaves.