St Mary's Church 'Quiet Garden'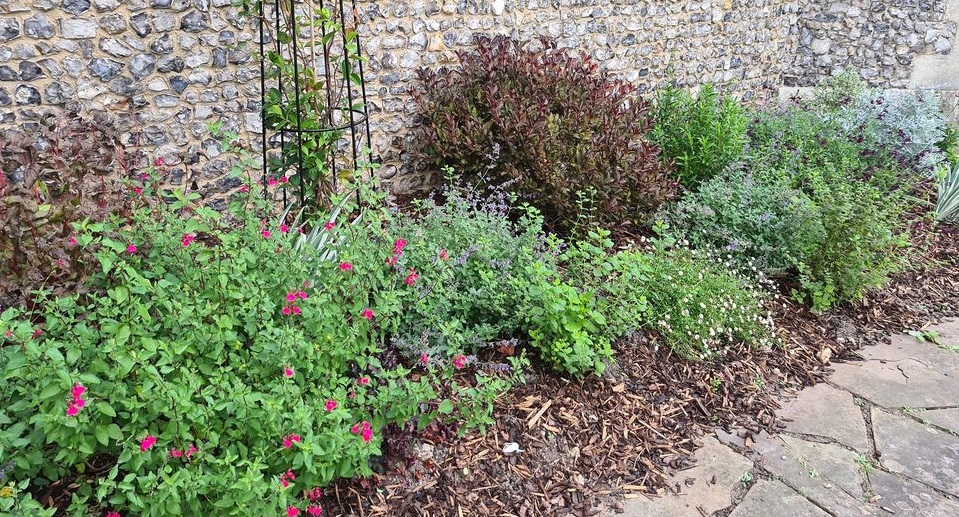 Amersham in Bloom as an initiative helps galvanise the Town Council to improve Amersham for the benefit or residents and visitors.
One such recent improvement is the revamp of the 'quiet garden' which is located beside St Mary's Church in Old Amersham. In conjunction with the Town Council four volunteers – William, David, Gill and Jenny, have created a bed that is packed with interest and colour.
Even the bench (the other is in William's workshop) was refurbished as part of enhancement!