Special Twinning Concert at the Memorial Gardens this Sunday, starting at 10.30am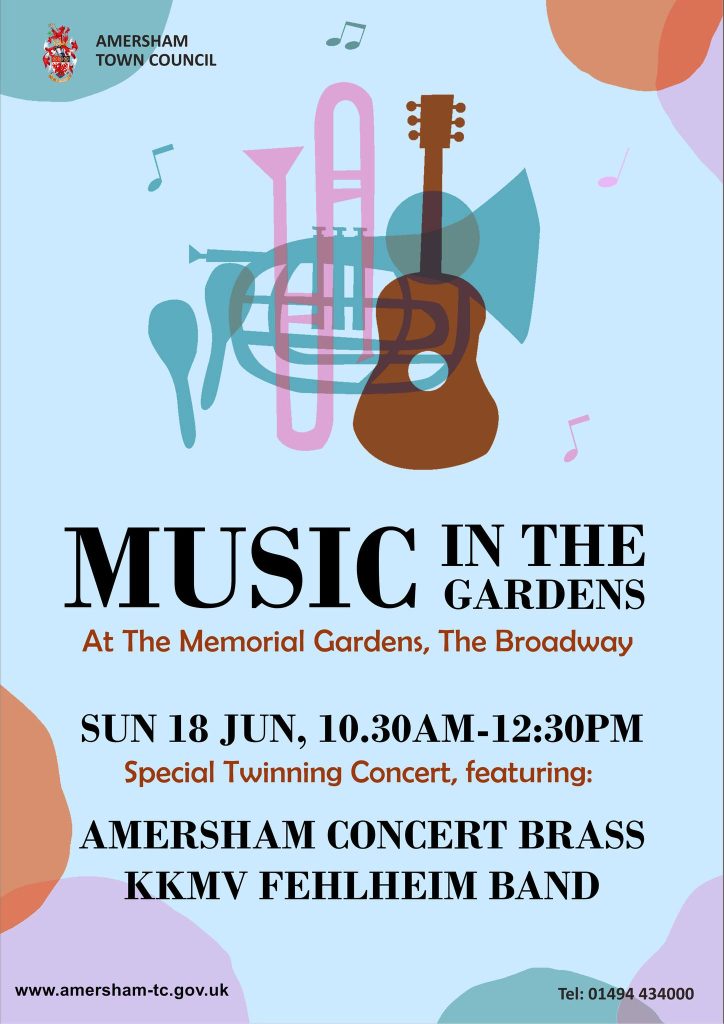 We have a special twinning concert taking place this Sunday with the Amersham Band Concert Brass Band joining forces with the KKMV Fehlheim e.V. Band from Bensheim, in Germany.
Please note that this is a morning concert taking place between 10.30am and 12.30pm in the Memorial Gardens.
There is no concert in the afternoon this Sunday.