REMINDER – COMMUNITY TREE PLANT ON 3RD MAY, ALL ARE WELCOME!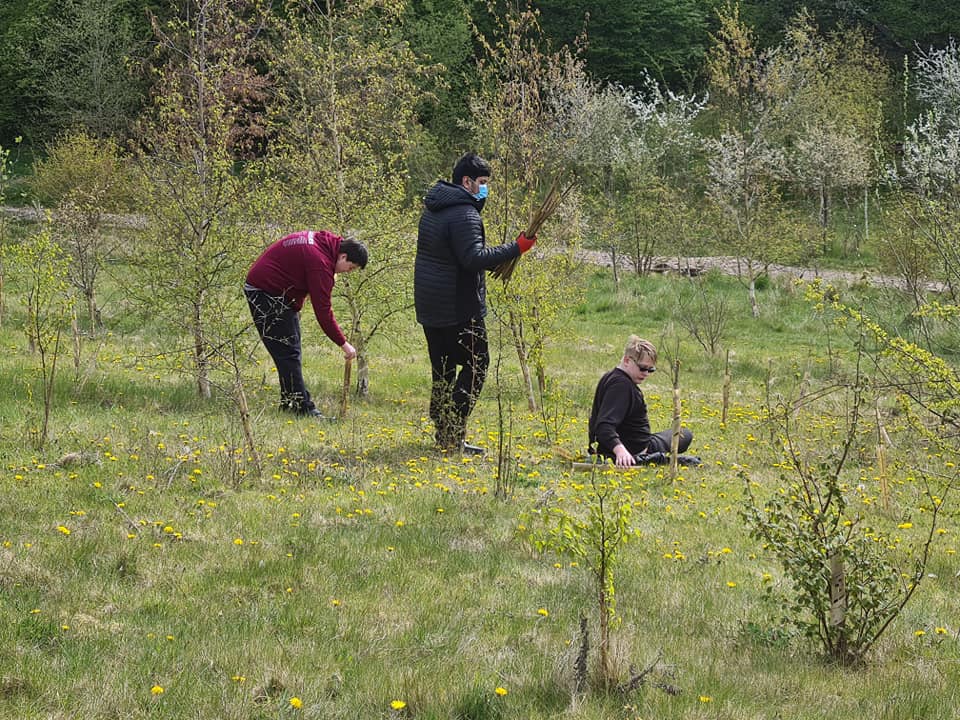 Come join us on the Bank Holiday Monday, 3rd May 2021 for a Community Tree plant!
In preparation of Monday's Community Tree plant the Town Council staff, volunteers and pupils from Stony Dean School spent Tuesday morning in Willow Wood removing disused canes, plastic sleeves and generally tidying the area.
Despite the dry soil the planting is going ahead as planned- 9.30am-11am (3 May). Even with a fork the ground is unforgiving so if you are planning to join us then please bring along any tool that you think may help create a hole – perhaps a mattock, iron bar or pick axe.
Many thanks and we shall look forward to seeing you on Monday morning.