Raising Awareness Of A Polio-Free World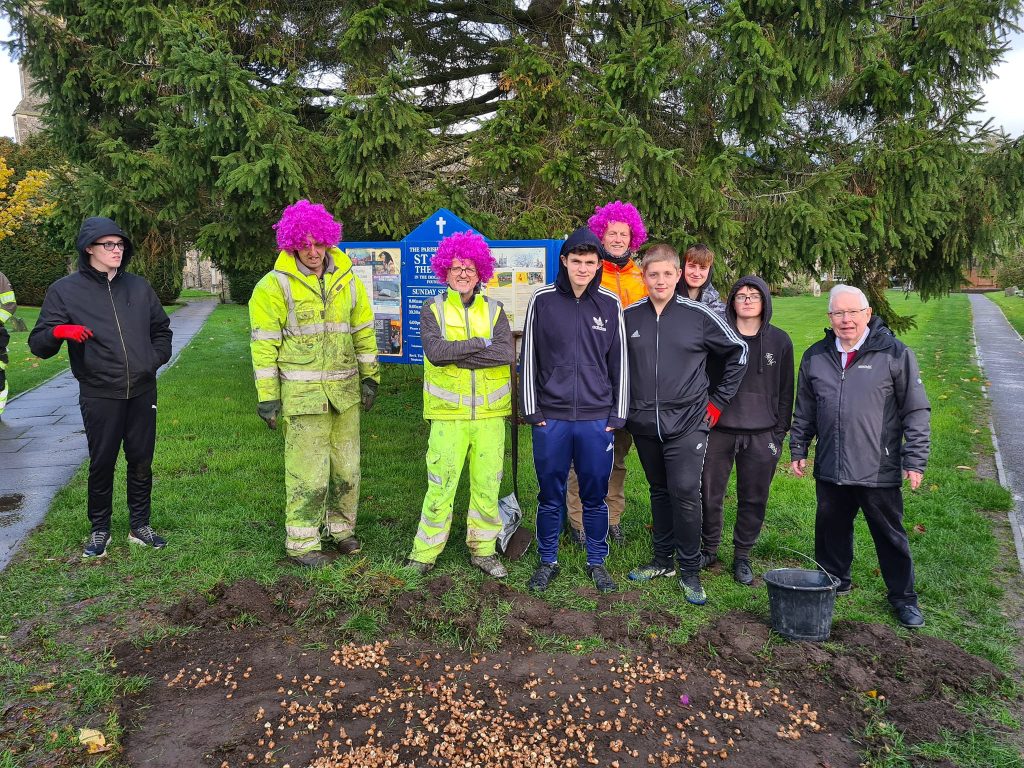 To raise awareness of Rotary's contribution towards a polio-free world Amersham Town Council joined forces with Rotary in Amersham and Stony Dean School to plant 8,000 purple crocus corms in St Mary's Churchyard, beside the Memorial Gardens.
Purple flowering crocus were chosen by Rotary to signify the purple dye painted on children's pinkie fingers when immunised with the polio vaccine.
Read more about Rotary's involvement in the fight to end polio.