Night time closure of Hervines Park Car Park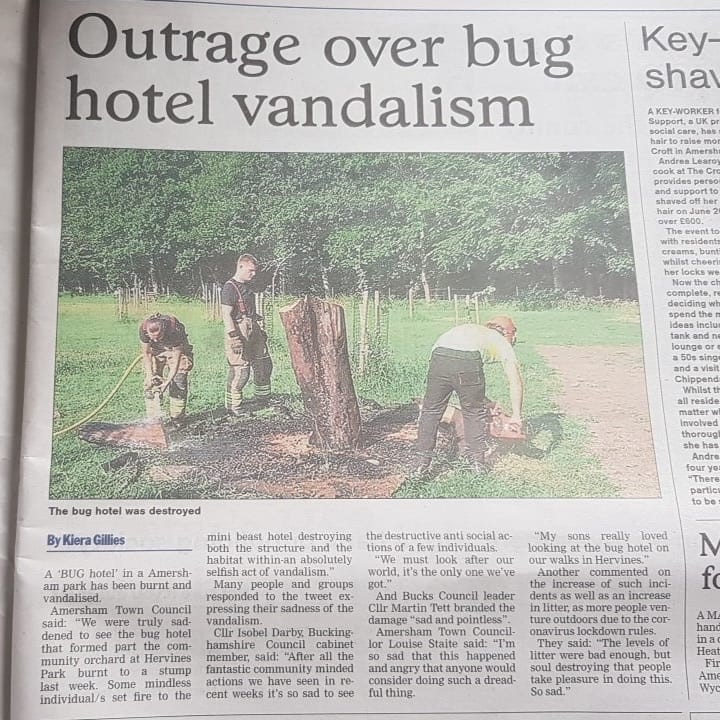 Starting this Friday, the car park at Hervines Park will be closed from 8.30pm every night.
Please ensure that if you use this car park that your vehicle is moved before the gate is locked. …
Regrettably, we have had to take this decision following a huge rise in anti-social behaviour over the past three months. As many of you will be aware, the bug hotel was burnt last week (see the Bucks Free Press newspaper article below). However, this is just one of many recent incidents.
The Town Council is working in partnership with the local neighborhood policing team to combat anti-social behaviour in and around the park.
The car park will be open at 7.30am in the morning.
Thank you for your understanding in this matter